How Single Parents With Depression Find Help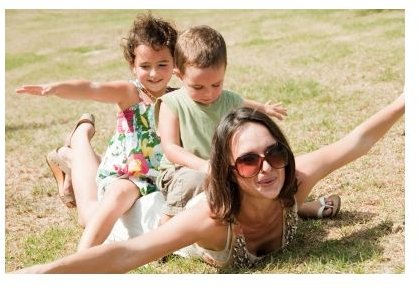 Being a single parent has its challenges – from paying all of the bills to caring for sick children alone. Millions of women and men, struggle day-to-day with trying to provide and care for their children. Unfortunately, many of these parents are beginning to suffer or even suffer from depression because of the stress of doing it all alone. In a recent study of 2,921 single and married mothers it was discovered that single mothers have a 40% higher incidence of major depression, with a depressive episode lasting an average of 12 months (Turo-Shields, 2009). Single parents with depression face managing symptoms while continuing to be the super parent that their children need them to be.
Fortunately, there is help for single parents who are suffering from depression. One of the most original forms of help is antidepressants or other medical regimens. However, many single parents do not like to take prescription medicines because some medicines interfere with their ability to focus and monitor their children, especially smaller children. Counseling is another avenue that depressed individuals take but single parents may already struggle with finances and counseling services may be an additional expense that cannot be afforded. So what are some additional options for single parents with depression?
For me, I have battled many episodes of depression as a single mother. I have been depressed because of bills, living conditions, lack of this or a lack of that. What I do or have done to find peace in the midst of my depression was the following:
I found someone who listened to me rather than talk to me. This is important to do. Everyone has an opinion about what you need to do or how you should do this, especially family members. But you have to find that someone who is willing to listen to you, allow you to cry and vent without passing judgment or rushing to offer you advice.
I started helping other single parents. I realize the old saying that misery loves company but for me it was the opposite, I refused to wallow in my own depression so I forced myself to entertain other single parents. I have bi-monthly dinners for a group of women and their children. We laugh, eat, share successes and watch a movie. We avoid talking about the negative at all costs. I also help them with some 'me time' by watching their children for the day, night or weekend.
I pray… a lot. Prayer is the one do the first things I do when I wake up and before I go to sleep. I do this because I believe some things are out of my control and I know that those things that are out of my control are under control. I realize it sounds complicated but it is similar to knowing that you have a guardian angel that always protects you and wants only the best for you.
I focus on my kids. I love being a mother, even when it hurts, it's stressful and it's hard. So when I feel sad I make sure my kids are around me and even their friends. For me, helping them do what they need to do allows me to move past my slump. My attention is diverted from my situation and on them. I don't want my depression affecting my kids.
Can a single parent still be effective while suffering from depression? The answer is yes but only if the parent takes the time to get the help they need. Parenting, regardless of spousal situation, is hard but doing it alone makes it more stressful for many people with kids. Depression is a treatable mental condition and many single parents with depression can emerge on the other side of happiness and start to enjoy their children and life once again.
References
Turo-Shields, D. (2009). Single Mothers at Greater Risk of Depression. Mental Health Matters. Retrieved from https://mental-health-matters.com/index.php?option=com_content&view=article&id=348.
Photo Credit: Photostock. Retrieved from https://www.freedigitalphotos.net/images/Family_g212-Mother_And_Children_p36613.html.