What is a Mother's Effect of Depression on Child Development?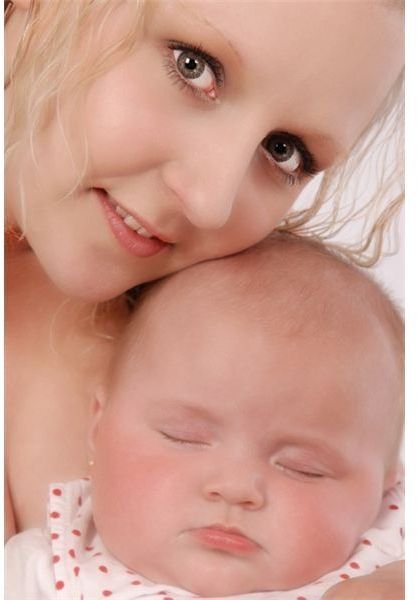 Maternal Depression-What Research Suggests
Maternal depression also associated with postpartum depression retards cognitive development, social development and emotional development in children. Research studies indicate that women who have suffered from postpartum depression have higher chances (nearly 62 percent) of developing other forms of depression later in life.
So if a mother has suffered from a minor bout of postpartum depression and has recovered completely, she is at risk of suffering from depression at a later stage in life and this would in turn negatively impact the development of her child, regardless of what age group the child belongs to. That being said, the effects of maternal depression on child development vary in severity. Not all research studies support the theory that maternal depression causes poor parenting, and there are numerous factors that influence the development outcome of children in different age groups.
Factors that Influence Child Development
Some of the factors that influence the effects of maternal depression on child development include stress, the severity of maternal depression present, the family's lack of social support and financial constraints.
In order to clearly determine how maternal depression causes behavioral, cognitive and academic problems in children we have categorized children into 4 age groups, namely- Infants, Toddlers, School Age Children and Adolescents.
Although these are the main groups that face developmental issues, children born to women suffering from depression during pregnancy are likely to have low birth weight and deficiencies associated with poor nutrition. Depression during pregnancy could also cause preeclampsia-a condition that gives rise to high blood pressure in women.
Effects of Maternal Depression on Infants:
Poor cognitive performance
Infants appear disengaged from their mothers
Find it difficult to engage in social interactions
Cry more often (if the mother is suffering from withdrawn depression)
Less interaction with the mother (if the mother is suffering from intrusive depression)
Separation anxiety
Low performance on the Bayley Scales of Infant Development tests
Effects of Maternal Depression on Toddlers:
More anxious
Find it difficult to maintain secure relations
Become afraid easily
Passive
Exhibit temperamental issues
Appear listless and drowsy (in certain cases)
Effects of Maternal Depression on School Age Children:
Don't have strong relations with their classmates or peers
Lack good interpersonal skills
Behavior issues
May become more withdrawn
Poor self-esteem
Not as competent as children born to non depressed mothers
Effects of Maternal Depression on Adolescents:
At risk of developing mood disorders
Emotional problems
Develop panic disorders
Could suffer from alcohol dependence
Slow cognitive development, ADHD
Show signs of bad conduct
Why Does Maternal Depression Affect Children?
Mothers suffering from postpartum depression or maternal depression are less likely to be attentive to the needs of their children. Since they go through a lot of negative emotions and feelings, they often respond to the needs of their children with anger. This not only ruins the mother-child relationship but also increases the child's risk of developing emotional problems. While some children can cope, others may become passive, sad and withdrawn.
The Good News
Irrespective of the severity and chronicity of the maternal depression present, there are several treatment options that help mothers suffering from maternal depression. These treatment options not only help mothers recover from the disorder but they also focus on educating depressed women about ideal parenting practices.
References
https://www.aboutourkids.org/files/articles/jan_feb_1.pdf
American Academy of Pediatrics