What are the Recommended Shoes for Diabetics?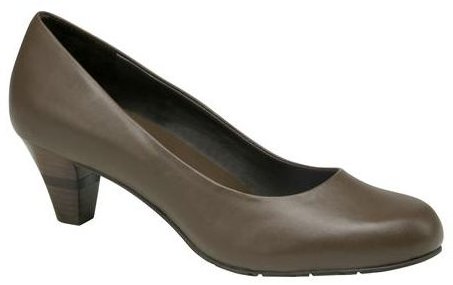 Foot care is a very important part of avoiding some diabetic complications. in fact, diabetics are at risk of foot ulcers and sores which can lead to hospitalization. Each year, there are estimated 60,000 foot amputations performed on diabetics in the U.S., 50,000 of which are preventable. Start preventive measures with these recommended shoes for diabetics to avoid possible foot complications and enable patients to maintain an active, independent lifestyle.
What to Look for in a Therapeutic Shoe?
A roomy toe box is necessary to ensure that your toes are comfortable. You should be able to move your toes inside the covered area and should not squeeze or pinch.
The tongue of the shoe, if there is one, should be wide and well padded. The laces should not dig into your feet. A tongue with two slits in the middle is best, as you can run your shoelace through to keep the tongue in place. Also, there should be no threads inside to avoid chafing.
The throat or the collar where your foot enters should be well-padded. It should not be narrow and it should not hurt foot, especially your ankle. There should be no need for breaking into a shoe.
The heel counter that holds the heel should have plenty of padding to keep the heel material from hurting your feet. It should not be rigid or poking through.
The insole or the sock liner should be three layers and very comfortable. You can replace the insole or add layers to it to make it perfect for your feet.
The midsole should have adequate cushion. The outsole needs to be very flexible and pliable. Most shoes nowadays are reinforced with plastic arch area, which is stronger than the old version. Too much flexibility can put more stress to the feet.
The shoes should be breathable and lightweight to prevent fungus and bacteria buildup.
Choose one with a rocker bottom – something with an angle up from the ground at the heel and toe. This takes the load of pressure off the feet and helps those with joint mobility problems.
Recommended Shoes for Diabetic Women
**
Joline Dress Shoes by Drew
These pumps are friendly for diabetic women but still dressy enough for a dinner out or something you can wear to the office. They are a comfortable, classic pump that are constructed with a clear-gel insole made of cow leather, thermo rubber outsoles and dual density heels with EVA to maximize shock absorption.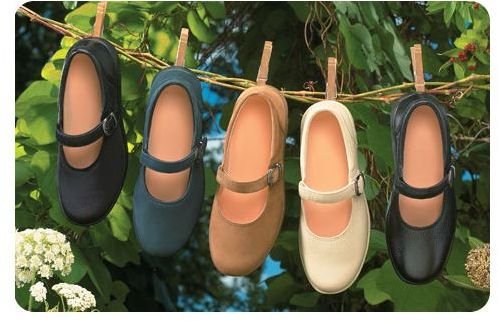 Merry Jane by Dr. Comfort
These lightweight Mary Janes are airy and comfortable with a Velcro strap for easy adjustment. This is an American classic than can be worn with shorts, sundress, skirts and jeans – the perfect everyday wear. Medicare may cover the cost of these shoes.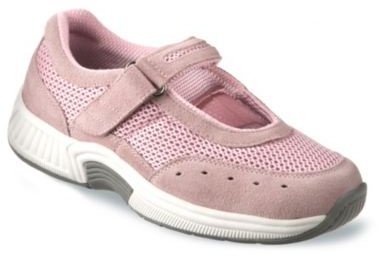 Women's Sport Mary Jane Shoes by Orthofeet
This is ideal for exercising and walking without harming your feet. This two-way strap design is made for ultimate comfort and adjustability. It also comes with a Bio-Fit insole that offers added support and relief. The rubber outsole is ergonomically designed to soften steps and easily propel foot forward. The meshinsole and padding increase comfort. Extra width across the toe box and forefoot relieves foot from squeezing and pinching.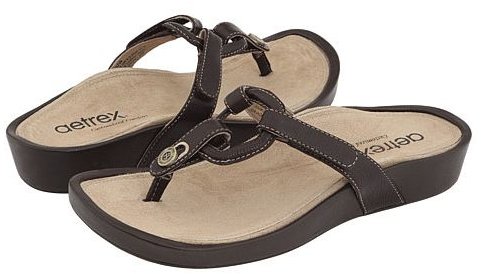 Labella by Aetrex
Your feet will feel wonderful with these sandals! Not only will it save you from the summer heat, it is fully adjustable and provides optimum fit. Labella has an outstanding cushioning with its suede memory foam top cover and removable polyurethane foot bed; built-in Lynco support to eliminate pressure and friction; synthetic outsole that delivers adequate traction on almost all surfaces; and features Mozaic Insole to achieve immediate relief from pressure.
Recommended Shoes for Diabetic Men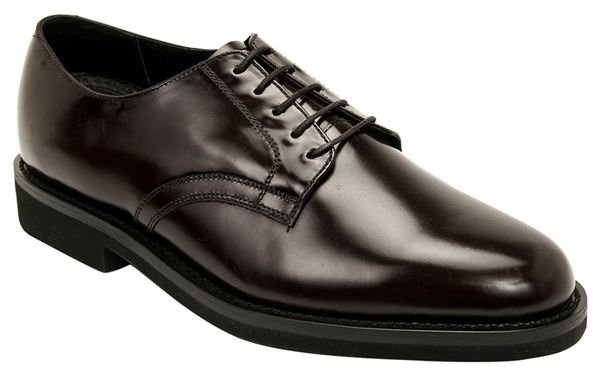 Men's Therapeutic Dress Shoes, Stanford by Comfortrite
This fashionable laced dress shoe happens to be great for anyone with orthopedic foot condition or anyone who needs specialty footwear. This shoe is designed and made with longer and firmer inside counters to provide exceptional medial support; lined with luxurious leather; removable cushion foot bed to allow custom orthotic or additional insoles; full cement welt construction; comes in different width size to accommodate different feet size; and EVA cushioned crepe soles. This is great for those dressy occasions when you want to fit in without having to deal with the pain.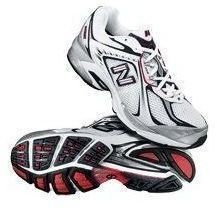 1222 White Navy Red Mens by New Balance
This pair of shoe is great for the gym, running and doing exercise. It is lightweight, with breathable net for ventilation and synthetic upper complete with netting and reflective accents for function and design. Insole is well padded and collar is covered with soft lining. This running shoe has a removable inner sole for custom lining; ACTEVA for their middle sole to relieve pressure and compression; Abzorb SBS for heel and forefoot cushion; and N-Durance for the outsole. This shoe is stable, enduring and comfortable – perfect for serious runners.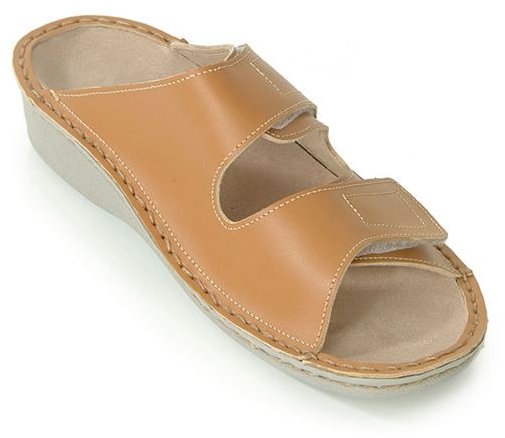 Men's Tan Velcro Diabetic Sandal by Dr. Zen
This sandal is best for a lazy weekend at the beach or just hanging around without feeling hot and sweaty with a closed shoe. Like most diabetic shoes, these sandals are equipped with removable foot bed to replace with a customized foot bed; Velcro closure for full adjustability; designed for ventilation and comfort.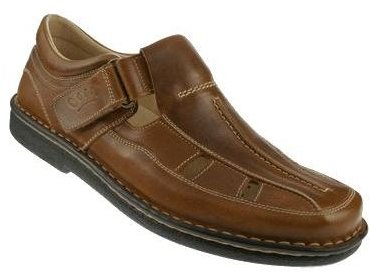 Ray Sandals by Spring Feet
This sandal is very fashion forward and very chic. It has a fisherman-style look to it and simple hook and loop enclosure. Designed with leather upper with detailed stitching and split toe design. The collar is padded well for full ankle support. The insole is removable for those who want to use their own customized sock liner instead. This looks great with jeans or shorts; can be worn with a casual day outfit or an informal night out with friends.
Conclusion
These recommended shoes for diabetics are not only therapeutic but also very fashion forward. In fact, you cannot even tell that they are diabetic shoes. Just remember, when buying shoes, measure your feet before making any purchase; shoe size tends to change over time. Also, bring any inserts or socks you normally wear to truly test the comfort of the footwear. Shoes are very important for diabetic patients; you can never pamper or indulge your feet too much. Always get the best footwear to prevent foot ulcers and other foot conditions.
For other products that can help you manage diabetes mellitus. please read Reviews of Diabetes Glucose Testing Monitors.
References and Image Credits