Benefits and Drawbacks of ePrescribing in Hospitals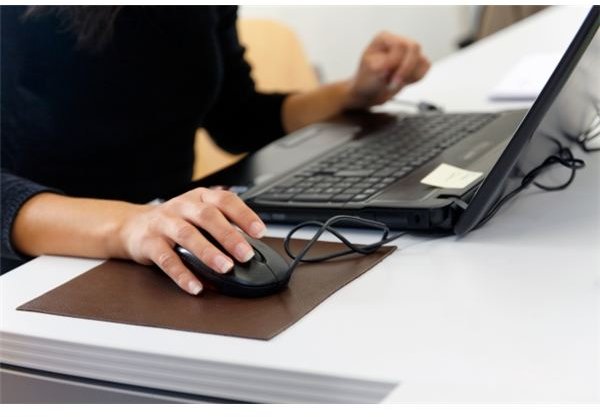 Introduction and Definition of ePrescribing
The innovations of health information technology have advanced the world of prescription writing. Doctors' handwritten prescriptions, often a topic of ridicule and frustration, may eventually become outdated when ePrescribing takes over as the preferred practice in hospitals and doctors' offices across this country and in other parts of the world.
ePrescribing, as defined by CMS, is simply "a prescriber's ability to electronically send an accurate, error-free and understandable prescription directly to a pharmacy from the point-of-care."[1] Making its debut in the text of the Medicare Modernization Act (MMA) of 2003, ePrescribing received even more publicity in the Institute of Medicine's July 2006 report, which cited that adopting the practice of ePrescribing would "expedite the adoption of electronic medical records and build a national electronic health information infrastructure in the United States."[2]
ePrescribing Allows the Doctor to Directly Transmit the ePrescription to the Pharmacy.
Benefits of ePrescribing
In consideration of the benefits and drawbacks of ePrescribing in hospitals, the benefits overshadow the drawbacks. The primary benefits include reduction in errors related to handwritten prescriptions, and greater accuracy in choosing the appropriate medications and dosages, thanks to "smart" features in the ePrescription system that check details of a new prescription against other facts in a patient's electronic medical record (EMR). Other related benefits include reducing errors due to drugs with similar sounding names, as well as preventing drug interactions, since a patient's entire medical history is available for viewing in his or her EMR. [3]
Ursula Pennell of the EMR Consultant shares several additional benefits of ePrescribing [4]:
Improved patient safety and overall quality of care.
Reduction or elimination of phone calls and call-backs to pharmacies.
Elimination of faxes to pharmacies.
Streamlined process for refills and authorization process.
Increased patience compliance.
Improved formulary adherence.
Increased patient convenience.
Provision of true provider mobility.
Improved reporter ability.
Drawbacks and Risks of ePrescribing
While the benefits outweigh the drawbacks of ePrescribing, some risks of ePrescribing involve the potential for breaches or unethical hacking that would threaten patient privacy and information security. Atty. Colin Zick emphasized that physicians who use handheld devices for ePrescribing at are even greater liability risk, since handheld devices are much easier to lose or have stolen, placing hundreds or thousands of patients' private records in danger. [5] Likewise, Atty. David Szabo cautioned that physicians should NOT use faxes for transmitting ePrescriptions, as that practice can lead to "inadvertent disclosure" of sensitive information. Szabo also recommended frequent back-up of ePrescription data, in the event of power outages or accidents such as waterpipe leaks. [6]
Another drawback of ePrescribing is the resistance to change represented by the majority of physicians surveyed in a 2008 report by the Health Tracking Physician Survey. According to the survey, on average, just over 40 percent of practices had ePrescribing available to them, yet only about 75 percent actively used the service. Of this number, about 20 percent fewer physicians over the age of 60 used ePrescribing, while physicians under the age of 40 used it over 87 percent of the time. [7]
Conclusion
Thanks to ongoing research and technological advancements, healthcare technology has introduced ePrescribing in hospitals and doctors' offices. Overall, ePrescribing is a safer, quicker alternative to handwritten doctors' prescriptions, resulting in ePrescriptions that are error-free and legible. As long as ePrescribing adheres to established HIPAA regulations, the practice is safer and improves the quality of patient care.
References, Resources, & Image Permission
Please check out the relevant references for this article, as well as helpful resources to expand your knowledge on this topic. The article's image permission is also below.
References
[1][2]CMS-Centers for Medicare and Medicaid Services. Overview of ePrescribing. Retrieved from https://www.cms.gov/eprescribing/
[3][5][6] Massachusetts Medical Law Report. The legal pros and cons of eprescribing. Retrieved from https://mamedicallaw.com/blog/2008/06/11/the-legal-pros-and-cons-of-e-prescribing/
[4]EMR Consultant. What is E-prescribing and What are the Benefits? Retrieved from https://www.emrconsultant.com/education/e-prescribing
[7]Center for Studying Health System Change. Issue Brief No. 133: Even When Physicians Adopt E-Prescribing, Use of Advanced Features Lags. Retrieved from https://www.hschange.org/CONTENT/1133/#ib4
Resources
HHS.gov. The Benefits of Electronic Prescribing. Retrieved from https://www.hhs.gov/asl/testify/2007/12/t20071204c.html
The Center for Improving Medication Management. Understanding the Benefits of e-Prescribing. Retrieved from https://www.thecimm.org/PDF/One_Page_Consumer_Pamphlet.pdf
Image Permission