Holistic Medicine and Rheumatoid Arthritis: Alternative Therapies for Arthritic Pain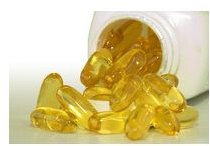 Conventional treatment for rheumatoid arthritis generally revolves around pharmacological strategies — non-steroidal anti-inflammatory drugs, corticosteroids, and anti-rheumatic drugs — which come with a host of side effects from rashes and stomach problems to an increased risk of infection. A reduction of stress to the joints through proper body weight and moderate physical activity is usually recommended. Surgery is also an option in some cases.
Of course this treatment plan has its benefits and may be ideal for some people. For those interested in a different approach, one that addresses total well-being, thereby intending to correct the imbalance that led to the onset of the autoimmune disorder in the first place, there are alternative and complementary therapies, which can be used in conjunction with regular medical care. What is available to patients interested in holistic medicine and rheumatoid arthritis?
Nutritional Therapy
Why is nutrition important for treating arthritic pain, inflammation, and fatigue? Making sure the body has the nutrients that it needs is essential for the body to return to a state of health and manage an illness as serious as rheumatoid arthritis. A basic fruit, vegetable, whole grain, and lean protein based diet will help to eliminate toxins that may be aggravating the inflammation around the joints while also providing necessary antioxidants that help to reduce inflammation, and vitamins and minerals for the body to thrive. Beneficial nutritional supplements include:
Bromelain for the inflammation
Essential fatty acids from flax seed oil, borage oil, fish oil, or evening primrose oil supplements for the pain and inflammation
Silica to encourage healthy bone growth
Vitamin E to improve joint mobility and to act as a protective antioxidant
Grape seed extracts to help repair connective tissue and inhibit the release of histamine, which damages tissue
Mind-Body Therapy
Techniques that involve utilizing the power of the mind to address the well-being of the body are another option for holistic treatment. Mind-body techniques are very simple, and for some people extremely beneficial for relieving pain and managing the stress of rheumatoid arthritis. Helpful practices include:
Meditation

Tai chi

Chi gong

Yoga
You can simply try any of these therapies at home or join a class to learn basic techniques.
Therapeutic Massage
Another ideal alternative treatment option for rheumatoid arthritis is massage. Bodywork done by a certified practitioner can help to improve blood circulation, release toxins from the body, sooth muscles, decrease pain and stiffness, and improve mental well-being.
Herbal Medicine
Providing the body with nutrients as well as medicinal compounds, herbs are a wonderful holistic medicine. They act to treat the symptoms of rheumatoid arthritis while also strengthening the body and improving overall well-being. The following herbs can be helpful for this disorder:
Alfalfa
Boswellia
Nettle leaf
Willow bark
Cayenne
Acupuncture
Acupuncture is a therapy that works to remove blockages within the meridian system to allow the subtle energy of the body return to a state of balance. With this medicine, as well as the whole foundation of both Chinese and Indian Ayurvedic medicinal thought, the goal to health is balance. The reason for a disease such as arthritis is imbalance. As with other holistic treatment methods, acupuncture not only helps to relieve pain, but it also reduces stress and improves psychological well-being.
2.1 million Americans suffer from this disorder. Holistic medicine for rheumatic arthritis has much to offer many of these patients. Talk to your doctor about different options and never feel limited with one type of medicine or another. There are many solutions and many avenues towards health and well-being, and many that work beautifully when combined with each other.
References
Balch, Phyllis A. " Prescription for Nutritional Healing." Fourth Edition (Penguin Books, 2006).
Mother Nature https://www.mothernature.com/Library/Bookshelf/Books/42/1.cfm
National Center for Complementary and Alternative Medicine https://nccam.nih.gov/health/RA/#mindbodyt
The Johns Hopkins Arthritis Center https://www.hopkins-arthritis.org/arthritis-info/rheumatoid-arthritis/rheum\_treat.html#red#red
photo by: Youscription (CC/flickr) https://www.flickr.com/photos/youscription/3046193770/sizes/s/in/photostream/
photo by: Lulumon Athletica (CC/flickr) https://www.flickr.com/photos/lululemonathletica/4426132048/sizes/m/in/photostream/