How to Tone Your Body in One Month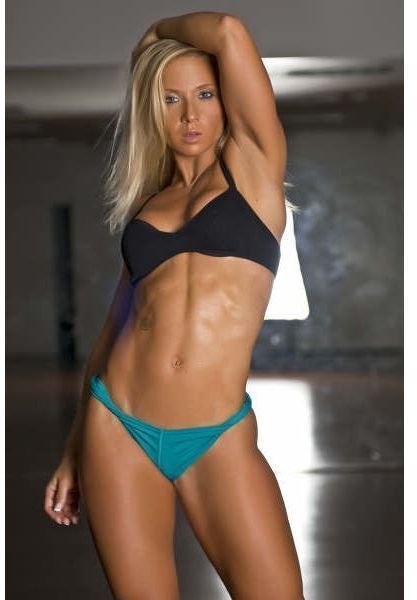 Carmen Dura
Body Toning Advice from Expert Carmen Dura
Bright Hub: What types of exercise do you advise for your clients who just need to "tone up" their bodies?
Carmen Dura: If they are looking just to tone, then incorporating lower and upper body movements together in a circuit, I feel, works best. Beginners can try a circuit training program like the one featured here.
Bright Hub: Is toning possible when a person is overweight or obese? What factors should be considered?
Carmen Dura: It is possible to increase lean muscle. Once they lose fat all the resistance training will then show! If you don't do the resistance training, they will look flabby once they lose a lot of weight. Don't forget to check with your doctor before starting a new workout. PJ Striet has some good ideas about weight management for people who have CHF and other obesity related diseases too.
Bright Hub: Can a person make a noticeable improvement in body tone in one month?
Carmen Dura: Absolutely. At least, they can if they are consistent with their workouts and watch how they are eating. Just find a plan that works for you and stick to it.
Bright Hub: Is there a certain type of program that can help?
Carmen Dura: Circuit training, super setting and high rep training are all very effective.
Bright Hub: What other advice would you offer for a client trying to tone up?
Carmen Dura: Eat as clean as you can, stay consistent and always challenge yourself.
Bright Hub: Any final words of wisdom for people trying to tone up?
Carmen Dura: A change in your body is possible for anyone, at any age, man or woman. It is not easy but nothing good ever comes easy!
About Carmen Dura
Carmen Dura has been a certified personal trainer for fifteen years. She is the top group fitness instructor for the Alliance Fitness Corporation, having been named Instructor of the Year and Fitness Manager of the Year two years in a row.
Carmen's first experience with competitive fitness was in 2006. She has competed in many competitions, from Fitness Model Competitions to Figure and Bikini Competitions. She is also a popular model, often featured in fitness blogs and magazines.
Carmen is also the assistant vice president for Toyyboxx.com, a Miami based community website.