Keeping a Homeschool Fitness Journal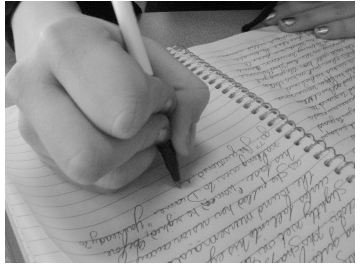 Fit Mind, Fit Body
As homeschool parents, we know how important academics are to the homeschool program. We do extensive research to pick the best curriculum and prepare creative and useful lesson plans.
Though exercising your homeschool child's mind is essential, it is just as important to exercise the body. Physical education can be easily incorporated into the homeschool day. According to Neurokinesiologist Jean Blaydes Madigan, movement increases attention, focus, spatial awareness, and motor skills.
Fitness Journal
Keeping a fitness journal is a great way to keep track of your child's physical activity. Accurate records of activity are essential in some states to be able to count the time toward your homeschool class requirements.
To make a fitness journal, you will need a notebook that is dedicated strictly to family fitness (preferably one per person). Project Organizer by Ampad is a good choice. It offers a place to put the date, a notes section along the left side of the page to make easy-reference notes (such as how much time your child spent doing an activity), and a prepared by section to note who made that particular entry.
A regular notebook or an excel spreadsheet will also work, although if you choose to use excel, you may wish to carry a small notepad with you so that you do not forget to add information when you get back to your PC.
Record Keeping
You will need to keep track of certain information in the fitness journal. The basic information needed for most homeschool requirements is the:
Date

Name of the person making the entry: This is only necessary if anyone other than the main educator will be making entries in the journal.

Amount of time your homeschooler spent doing the activity: This can be written in two ways. You can keep track of either start and stop times (1:00pm-1:45pm) or amount of time spent (45 minutes).
Optional Records
Optional information you may want to keep in your journal includes:
Categories: this section is a useful way to see, at a glance, whether an activity is a team sport, individual sport, organized game, exercise, or weight training.

Opinion: Did he or she love this activity or did it frustrate or bore your child? Keeping track will help you plan future activities.
Keep It Simple
Keep it simple to avoid getting bogged down by paperwork. Keep your journal with you so that you may add entries as soon as possible.
If you choose to make a computer- based journal, it is a good idea to keep a small notebook with you so that you don't forget to add entries when you get back to the PC.
A fitness journal is a great reminder to keep your homeschooler and the entire family moving, but it only works if you use it.