What Vitamins and Minerals Do Green Olives Have? Learn How They Benefit Your Health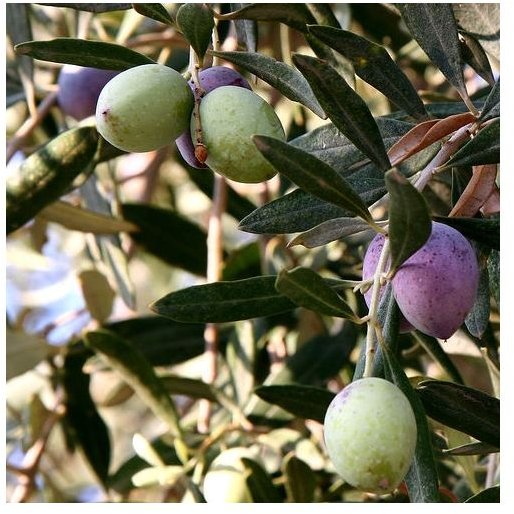 Green Olives
Olives are the fruit of the olive tree (a small evergreen) which belongs in the family Oleaceae. They are one of the oldest foods known, having originated some five to seven thousand years ago. They are native to Asia Minor but cultivation spread quickly to all Mediterranean countries. During the 15th and 16th century, olives were introduced to America by the Portuguese and Spanish explorers.
Olive trees are strong and able to resist drought, fire and disease. They can live for many years, and some are said to be several centuries old. Green olives are harvested when they are full grown and unripe. Olives that are ripe are usually purplish black. Olives picked right off the trees are bitter so a special process is required to reduce the bitterness.
Vitamins and Minerals in Green Olives
Although green olives are healthy for you, they do not contain many vitamins and minerals. One ounce of green olives (pickled) contain the following:
Five percent of the daily value of vitamin E. Vitamin E is a fat soluble vitamin that is a powerful antioxidant. Antioxidants protect cells from damage caused by free radicals. Cell damage can lead to premature aging and age-related diseases such as heart disease, cancer and macular degeneration.
Two percent of the daily value of vitamin A. Vitamin A has many important functions in the body, especially for eye health.
Eighteen percent of the daily value of sodium. Sodium is necessary to keep the human body functioning properly but high doses can cause health problems. The recommended daily allowance in the United States is 2,400 milligrams.
Two percent of the daily value of copper. Energy production, utilization of iron, proper growth, connective tissue production and enzymatic reactions are just some of the benefits of copper.
One percent of the daily value of calcium. Calcium is best known for bone and teeth health.
One percent of the daily value of iron. Iron is necessary for the transport of oxygen to all cells in the body.
One percent of the daily value of magnesium. Magnesium helps in cellular metabolism and protein synthesis. It also maintains muscles, bones and nerves.
Other Nutrients
The same above serving also contains:
Fiber (4 percent of the daily value). Fiber has many benefits, including preventing constipation, lowering "bad" cholesterol" and regulating blood sugar.
Omega 3 & 6 fatty acids. Both are essential fats the body needs but cannot make.
Tips
Now that you know "what vitamins and minerals do green olives have", the following are a few simple tips to enjoy them:
• Buy pitted olives stuffed with garlic, peppers or almonds (these three ingredients also offer many health benefits).
• Green olives go well with pasta, antipasta, green salads, chicken or tuna salads, soups, stir-fries and martinis.
• In a food processor, mix pitted olives, olive oil, garlic and other seasonings to make an easy spread that can be used as a sandwich spread, dip or topping for poultry and fish.
• To keep olives fresh, store in the refrigerator in an airtight container.
References
Nutrition Data: Olives, pickled, canned or bottled, green - https://nutritiondata.self.com/facts/fruits-and-fruit-juices/7338/2
WHFoods: Olives - https://www.whfoods.com/genpage.php?tname=foodspice&dbid=46
Photo courtesy of https://en.wikipedia.org/wiki/File:Olivesfromjordan.jpg