Healthy Vegan Meal Plan: Guidelines and Menu Ideas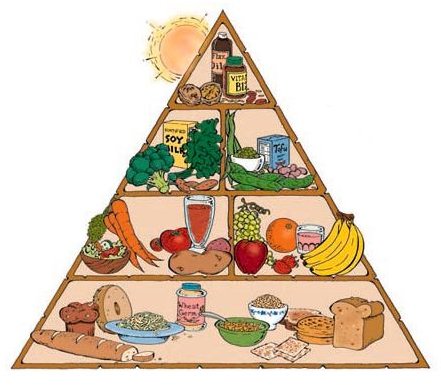 While vegetarianism has been popular for the past few decades, these days more and more people are taking their vegetarianism one step further and turning to veganism. Many people are eschewing not just meat, poultry and fish, but also opting out of the use of any animal by-products in an attempt to live more mindfully, whether for environmental, ethical or health purposes.
Whether you are a seasoned vegan or a newbie just thinking of giving veganism a try, developing a healthy vegan meal plan that will provide all of the necessary nutrients is of utmost importance. Designing and adhering to a well-balanced menu will ensure that all of the daily-recommended allowances of protein, healthy fats, vitamins, minerals and more will be achieved. This guide will help you on your way to creating your own healthy vegan meal plan.
What Should a Healthy Vegan Meal Plan Include?
As with any menu, a vegan meal plan should involve a great variety of foods in order to offer the highest possible level of nutrients. A well-balanced menu for the vegan lifestyle will include vegetables and leafy greens, fruits, seeds, nuts, beans and whole grains. One concern that many new vegans may have is achieving an adequate amount of protein in a meatless diet. It may surprise many to find that the majority of foods, including vegetables, contain some amount of protein and that getting enough protein on a vegan diet may be easier than they think.
Good Sources of Protein for the Vegan Diet
A healthy vegan meal plan can include protein from a wide variety of plant sources. The following is just a small example of vegan foods that contain protein:
Peas
Lentils
Chickpeas
Peanut, almond or cashew butter
Soy products such as soymilk or tofu
Whole grains such as oatmeal or whole wheat bread
Dark green vegetables such as broccoli or kale
Sample Menu for Vegan Meal Plan
The following is a one day sample of a vegan meal plan by Reed Mangels, PhD, RD as published on the website of the Vegetarian Resource Group:
Breakfast:
1 bagel with 2 teaspoons vegan margarine
1 medium orange
1 cup Cheerios cereal
1 cup Soy Dream Enriched soymilk
Lunch:
Sandwich of hummus made with 3/4 cup chickpeas and 2 teaspoons tahini on 2 slices of whole wheat bread with 3 slices of tomato
1 medium apple
Dinner:
1 cup of cooked pasta with 1/4 cup marinara sauce
1/3 cup carrot sticks
1 cup cooked broccoli
1 whole wheat roll
Juice pop made with 1 cup frozen grape juice
Snack:
1/2 cup trail mix (mix of nuts, raisins, and sunflower seeds)
1 cup Soy Dream Enriched soymilk
Summary
Maintaining a healthy, well balanced meal plan is essential for health. When planning a vegan menu, it is important to include good sources of protein and a wide variety of nutrient rich fruits, vegetables, whole grains and legumes. A healthy vegan meal plan and lifestyle can be simple to adhere to with an open mind and an open palate. Follow this link for more information regarding veganism.
Sources
https://www.vrg.org/journal/vj2003issue1/vj2003issue1quick.htm#young1
https://www.veganhealth.org/articles/meals
https://www.vrg.org/nutshell/vegan.htm
Photo Credit: "Vegan Food Pyramid" by Shane Becker