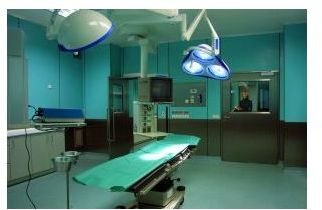 Fissure surgery is performed on anal fissures. Surgery is only required in about 20 percent of patients. Patients who have acute anal fissures that are causing symptoms for at least three to four weeks who have not responded to other medical therapies may be good candidates for surgery. Those with chronic anal fissures may benefit from surgery as well. Fissure surgery recovery is different for every patient, but there are some things that all patients should know and be on the look out for.
What to Expect After Surgery
After surgery patients will spend a short time in recovery and as long as there were no complications they will go home the same day. The patient may experience some pain, but this pain is typically np worse than the fissure caused prior to surgery. Patients should not drive or participate in any dangerous activities for the rest of the day after surgery due to the anesthetic. However, most patients can resume their normal activities the day after fissure surgery.
Follow-Up
After the surgery, the patient will often be prescribed fiber supplements and stool softeners. The fiber supplements will most often be recommended indefinitely in order to prevent future issues with constipation. Patients will also need a post-operative visit with their doctor so the doctor can examine the area to make sure the fissure has resolved and to ensure the wound is healing properly.
Potential Complications with Fissure Surgery
During fissure surgery recovery there is a chance that the patient may experience complications. Infection is rare and only affects one to two percent of patients. If the patient is prone to infection, is immunosuppressed, or has associated cellulitis, they may be prescribed a course of antibiotics after the surgery to help prevent an infection.
Bleeding can occur around the site of the fissure removal. Most cases are not serious and cases of bleeding in which therapy is required is extremely rare.
Less that one percent of all patients may experience an anal fistula developing at the sphincterotomy site. If an anal fistula develops, a fistulotomy should be performed to treat it. If these do develop they are most often superficial and low.
Patients may experience incontinence, but the rate of incidence is not exactly known because the definition and incidence of incontinence varies so much from study to study among the different fissure surgeries and procedures.
Some patients may experience their fissure either not healing or recurring. After surgical care, it is estimated that one to six percent of patients experience either non-healing or a recurrence of their fissure. Medscape states that as much as 50 percent of patients who experience non-healing or recurrence experience this due to undiagnosed, underlying Crohn's disease.
Resources
MedScape. (2009). Anal Fissure: Treatment. Retrieved on February 26, 2010 from MedScape: https://emedicine.medscape.com/article/196297-treatment
University of Wisconsin School of Medicine and Public Health. (2009). Anal Fissure/Fistulotomy/Sphincterotomy Surgery. Retrieved on February 27, 2010 from the University of Wisconsin School of Medicine and Public Health: https://www.uwhealth.org/healthfacts/B_EXTRANET_HEALTH_INFORMATION-FlexMember-Show_Public_HFFY_1105646271830.html
Image Credits
Operating Room: datarec – sxc.hu