Does Burger King Have Healthy Food? Find Out How Many Calories Are in a Burger King Meal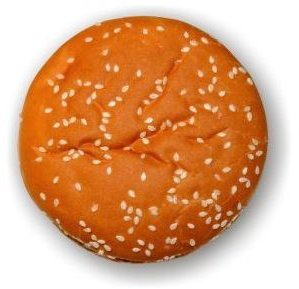 For many people, eating out is a very enjoyable experience. Unfortunately, eating out has its flaws if you are trying to eat healthy. Many of these meals contain high levels of calories, sugar, fat and cholesterol, making fast food and other restaurant meals hard to incorporate into a healthy diet. Since Burger King is so readily available in many areas, it's best to know how many calories are in a Burger King meal before visiting the restaurant.
How Many Calories are in a Burger King Meal?
There is a wide variety of food choices at Burger King, even for the health-conscious type of person. The Burger King value meals are one of the most consumed foods at this restaurant. They are cheap, full of flavor, and very filling. Can you guess how many calories are in one of these meals?
The answer to this question will depend of what you eat at Burger King. A typical Burger King value meal includes a burger, soda and fries. The main burger served at Burger King is the Whopper. Any Burger King meal comes in three sizes: small, medium, and large. The difference between them is the size of the soda and the fries that you get (and of course, the calories too!).
Eating a small Whopper Value Meal will get you 1220 calories. If you eat the medium size version then you get a calorie intake 1400 calories and if you choose the large size version you get 1600 calories. To reduce calories you could choose to get a diet drink with your Burger King Meal in which case the calories consumed will decrease to 1010 (small), 1110 (medium), and 1210 (large). You can see how you can reduce some calories by just choosing a diet drink instead of regular.
It is possible to still reduce more the calorie intake of a Burger King Meal by choosing a Whopper Jr. Value Meal (890 calories- small) or by eating a regular burger instead of the Whopper. A Burger king meal consisting of one regular hamburger, a diet drink and french fries will amount to 700 calories.
Are There Any Healthy Options?
There are some healthy options at Burger King, but not many. If you like chicken, you could have a chicken salad. You have three choices for healthy eating at Burger King: a simple salad, a Tendercrisp garden salad, and a Tendergrill garden salad. A simple side garden salad with ranch dressing has 330 calories. If you choose another salad dressing, the calorie counting will vary. For example, a fat-free ranch dressing will give you a total calorie count of 190, but the same salad with honey mustard salad dressing has 400 calories.
A tendercrisp garden salad or a tendergrill garden salad will have 530 calories and 330 calories with the fat-free salad dressing. Both salads have lettuce, carrots, and tomatoes topped with chicken (fried for the Tendercrisp, and grilled for the Tendergrill), three kinds of cheese, and your choice of salad dressing.
Source:
https://www.bk.com/en/us/menu-nutrition/index.html
Image Credit
Picture by Ilco available at www.sxc.hu