Promote Rapid Healing: Increase the Healing of Broken Bones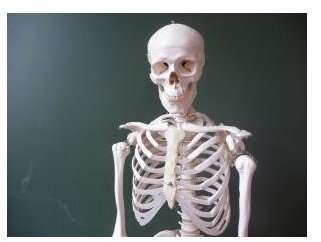 Broken Bones
Broken bones normally require a long and painful healing process. However, there are many natural remedies believed to speed the healing of broken bones. Changes in lifestyle, nutrition, and homeopathic remedies are believed to benefit the healing time of bones. Although these are natural remedies, a doctor should always be consulted first and the bones should be checked to make sure they are properly set for rapid healing.
Healing Bones
Nutrition
Calcium's vital for proper bone health during any time of life but it can benefit the healing of broken bones as well. Although there's no conclusive evidence calcium speeds the healing time of broken bones, it's still vital to maintain appropriate calcium levels. Adults are recommended to have 800-1200 milligrams of calcium a day. Vitamin D can be taken to improve the healing time because it assists the body in absorbing calcium. Vitamin C and vitamin K are believed to help bones heal quickly because they are vital for bone repair.
Protein may also benefit broken bones. Bones need protein to form properly and repair themselves. There are numerous sources of protein that can be incorporated into a healthy diet to help heal bones.
Lifestyle
For rapid healing of bones, caffeine should be avoided. Caffeine decreases calcium in the body delaying the growth of new bone. Smoking can decrease new bone growth as well. To increase the healing time of bones, stop smoking because smoking causes a decrease of blood flow to the bones. Alcohol consumption should be avoided as well to increase the bones ability to heal.
Homeopathy
There are numerous homeopathic remedies believed to speed healing of broken bones. Ruta is often used to treat broken bones because it is very beneficial to connective tissues. This homeopathic medicine is often used to treat bones that do not heal quickly and for pain from dampness and the cold.
Arnica is widely used in homeopathic medicine because is naturally reduces swelling and bruising. It is recommended to use immediately after a bone is broken in order to decrease swelling and improve blood flow.
Symphytum is a homeopathic medicine that has been used for centuries to speed the healing time of bones. This works well for compound breaks and relieves pain even after the bone is healed. This homeopathic remedy has shown to greatly speed healing of broken bones.
Broken bones are never a comfortable experience. Changes of lifestyle, nutrition, and homeopathic remedies have shown to decrease the amount of time bones need to repair themselves.
References
"Speeding Up The Healing Process" By Jonathan Cluett, M.D. about.com
Photo: "Skeleton 1" By FeodoraU Stock.xchng