Natural Health Supplements: The Health Benefits of Cranberries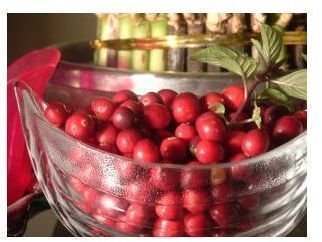 Health Benfits of Cranberries
Small red berries, known as cranberries, are packed full of numerous health benefits. An easy way to acquire these natural health benefits is to take cranberry supplements. These natural health supplements have become widely known for the many positive benefits they have on health. These supplements not only contain many nutrients, but many even prevent certain types of cancer.
Cranberries contain many nutritional qualities, including the antioxidants proanthocyanidins. These antioxidants make all the health benefits of cranberries possible. Along with these antioxidants, Cranberries contain vitamin C. Potassium and manganese can be found naturally in these berries. Cranberries are also a good source of dietary fiber. All of these nutritional qualities allow the cranberry health benefits to protect the body from free radical damage.
Cranberries and Health
Urinary Tract Health
These supplements produce great benefits against reoccurring urinary tract infections. They can decrease the bacteria in the urinary tract, reducing bladder and urinary tract infections. By taking the capsules, it's possible to prevent urinary tract infections caused from bacteria. The nutrients in these berries can block strands of E. coli bacteria from sticking to the cell walls of the urethra and bladder.
Kidney Health
These natural health supplements contain many detoxifying and purifying properties. This assists the kidneys in removing harmful toxins from the body. Cranberries contain quintic acid. This acid can naturally prevent kidney stones, as well as help treat them.
Cardiovascular Health
Cranberries are believed to prevent heart disease. Because of their purifying abilities, cranberries can naturally remove toxins from the blood. They can even increase the plasma's antioxidant levels. Cranberries offer a natural treatment to lower LDL (bad) cholesterol levels and raise the HDL (good) cholesterol levels. Studies even indicate it can help patients recover after suffering a stroke.
Digestive Health
Cranberries have shown to be very beneficial to the digestive system. They naturally aid in the digestion process. The berries help digest fatty foods because of their high acidity levels. Cranberries can even protect the stomach from ulcers because they stop bacteria from sticking to the stomach lining. This is one of the most significant health benefits of cranberries.
There are numerous health benefits available through Cranberry use. Many believe they may even benefit dental health by reducing the bacteria that causes dental plaque. The recommended dosage is 400mg (dosage information) twice a day.No major side effects have been associated with cranberry capsule use, but if taken in large quantities it can upset the stomach and cause diarrhea.
Disclaimer
Please read this disclaimer regarding the information you have just read.
Reference
"Cranberry Benefits and Information" Vita base, 2009 - https://www.nutrasanus.com/cranberry.html
"Cranberry" Vitamin Supplements Guide, 2006 - https://www.vitamins-supplements.org/herbal-supplements/cranberry.php
"Health Benefits of Cranberry in Your Diet" Path 2 Healthy Living, 2007 - https://www.path2healthyliving.com/BenefitsofCranberry.html
Photo: "Cranberries" By Ngossett Stock.xchng