Bluberries and Health: Learn How Blueberries Can Improve Your Health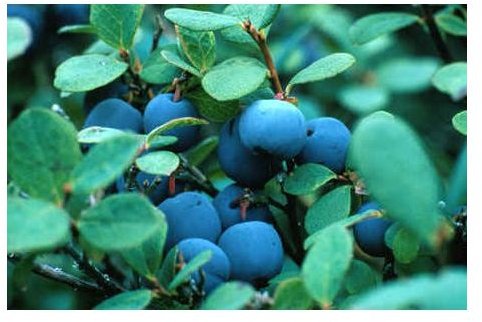 About the Blueberry
The blueberry plant is a hardy winter plant that flowers in addition to producing fruit. The plant is mainly native to North America and is a part of the Vaccinium plant family that includes the cranberry plant. The plant traditionally grows low to the ground and showcases a range of small evergreen leaves.
The average life span of a single plant is two years, though some have been known to grow longer when not harvested repetadly. Here we focus on the health benefits of the blueberry and go over some green products that are aviable on the market today. For more information in regards to the blueberry, check out Garden Antioxidant Foods: Healthy Blueberries and Understanding Different Types of Berry Bushes.
Blueberries are an excellent source of nutrition. They are sweet, grown in large numbers and have been touted as being beneficial for human health for centuries. Here we are going to take a look at what blueberries can do for your health.
The main health benefit that is attributed to blueberry usage is due to antioxidants. Antioxidants are phytochemicals that contain vitamins, minerals and other nutrients that protect human cells from free radical damage. Blueberries are thought to contribute to the prevention of diseases like Alzheimer's, various cancers, heart disease and is thought to delay the effects of early aging on the human body, just through the berries antioxidant properties. The antioxidant base for Blueberries is comprised of Vitamin's C and E with a combination ofanthocyanins and phenolics as reported by the USDA Human Nutrition Research Center in Aging in Boston, MA.
All in all, the humble little Blueberry has the highest antioxidant compilation of any other known fruit.
Bluberries In Your Diet
Adding Blueberries to your diet can do several things for your health. You can improve your memory, vision, digestion, cleanse your blood, stave off the flu and give your body back more of its self-healing power building a stronger immune system. You can also protect and repair the largest organ of your body, which is the skin. Other benefits to consuming and using Blueberries are:
Prevent stroke
Reduce build up of bad cholesterol
Reverse short term memory loss
Relieve arthritis inflammation
Promote urinary tract health
Help to reverse causes of blindness
Many companies aimed at the holistic health crowd have begun to create products with a high concentration of Blueberries to promote health. Herbsway offers a product called Blueberry Magic, which is a liquid Blueberry concentrate that also adds Billberry, Elderberry and Pomegranates to the health mix. There are even Blueberry supplements that you can take when the fresh fruit cannot be gotten at the local market, such as Wild Blueberry IQ.
There are even Blueberry based beauty products that are on the market now. Indian Meadow Herbals has developed an entire skin care line around the Blueberry. Their Wild Blueberry line includes: blueberry eye cream, skin toners, facial cleansers, massage oil, cream lotions and salves.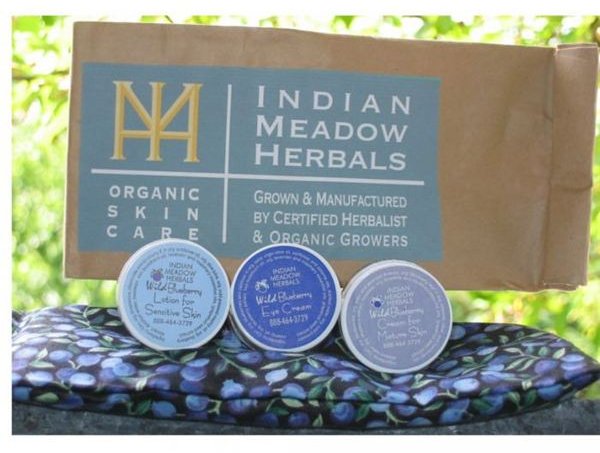 You can sample what they have to offer with the Wild Blueberry Promo Pack that contains 1/8oz sample size jars of:
Wild Blueberry Eye Cream, Wild Blueberry Cream for Mature Skin, Wild Blueberry Lotion for Sensitive Skin and their Wild Blueberry Lavender Dream Pillow.
*Please read this disclaimer regarding the information you have just read.