Health Benefits of Bay Leaf: Good for Digestion, Respiratory Health, Managing Blood Sugar & More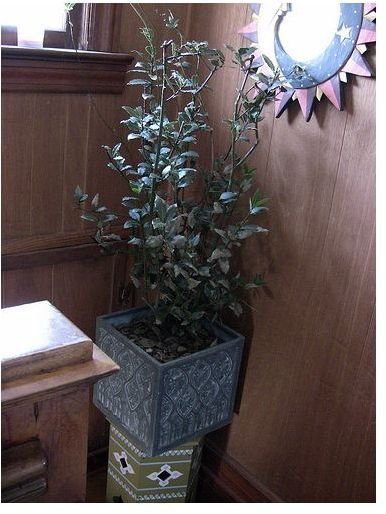 Bay leaves come from the Bay Laurel tree (Laurus nobilis), a Mediterranean evergreen. For centuries, laurel and/or bay leaf has been used in herbal medicine due to its anti-inflammatory, anti-microbial, and anti-fungal properties. While there hasn't been much research done specifically on the health benefits of bay leaf itself, many of bay leaf's compounds and phytonutrients have been demonstrated beneficial in several areas of human health.
Digestive Health
An infusion of bay leaf or eating a meal prepared with bay leaves will aid in digestive health. Bay leaf has been used for centuries as a natural remedy for a wide range of digestive disorders. It helps settle the stomach and lessen the severity of problems like celiac disease or irritable bowel syndrome (IBS). Bay leaf improves digestion in general, and reduces flatulence. Enzymes present in bay leaves help to break down proteins, which aids in digesting meat dishes.
Respiratory Health
A bay leaf compress — a cloth soaked in an infusion of bay leaves steeped in water — applied to the chest will help relieve respiratory and chest troubles such as coughs, flu, bronchitis, and chest infections.
Drinking a warm bay leaf tea will help to induce sweating and reduce fever.
Scalp Health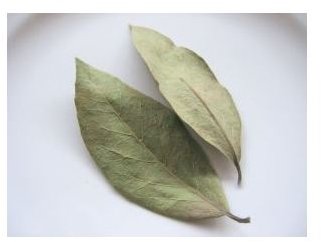 To treat dandruff, rinse after shampooing with cool water that has had bay leaves steeped in it. Alternatively, you may add ten to fifteen drops of bay leaf essential oil to your shampoo to attain the same effect.
Endocrine System Health
Compounds in bay leaf help to regulate blood sugar levels. Insulin is processed more quickly, meaning blood sugar spikes — highs and lows — are prevented.
Joint and Muscle Pains
Parthenolide, a phytonutrient, is present in bay leaves. It has anti-inflammatory properties (specifically, parthenolide is a COX-2 inhibitor). Because of this, you can use bay leaf essential oil as a massage oil to relieve joint and muscle pains, including arthritis pain.
Heart Health
Bay leaves contain the phytonutrients caffeic acid and rutin, as well as salicylates, all of which help protect the heart and lower one's risk of stroke or heart attack.
Immune System Health
Linalool, a compound found not only in bay leaf but also in herbs such as thyme and basil, has long been used as a relaxing fragrance in aromatherapy. Research now shows that this calming aroma also has protective effects upon the immune system, shielding the body from negative effects of stress.
Cancer Prevention
Additionally, bay leaf's phytonutrients caffeic acid, catechins, eugenol, parthenolide and quercetin help to protect the body from many different kinds of cancer.
Dental Health
Eugenol, the name for a liquid extracted from the essential oil of the bay leaf, is pale yellow and oily, with a pleasantly spicy scent. It's used in perfumes and flavorings, but also as an anesthetic and local antiseptic. Eugenol is even sometimes used in dentistry. It can be combined with zinc oxide and used as a filling for a cavity.
While there is a dearth of scientific research on the health benefits of bay leaf, both classical herbal medicine and scientific studies of various compounds present in the leaves of the bay laurel indicate that, like most herbs and spices, bay leaf has several health-enhancing properties. Consider using it not only in cooking, but as a tea/infusion or in essential oil form as a way to potentially ease ailments and improve your health.
Bay Leaves Improve Glucose and Lipid Profile of People with Type 2 Diabetes: https://www.ncbi.nlm.nih.gov/pmc/articles/PMC2613499/
Some Common Spices and Plants with Antimicrobial and Therapeutic Properties: https://www2.hawaii.edu/~johnb/micro/m140/syllabus/week/handouts/m140.8.3.html
Healing Scents: An Overview of Clinical Aromatherapy for Emotional Distress: https://libres.uncg.edu/ir/uncg/f/M_Shattell_HealingScents_2008.pdf
Isolation and identification of cytotoxic compounds from Bay leaf (Laurus nobilis): https://grande.nal.usda.gov/ibids/index.php?mode2=detail&origin=ibids_references&therow=799079
https://www.sxc.hu/photo/323225