Benefits of Fenugreek Leaves and Seeds: Research-Based Facts about the Health Benefits of Fenugreek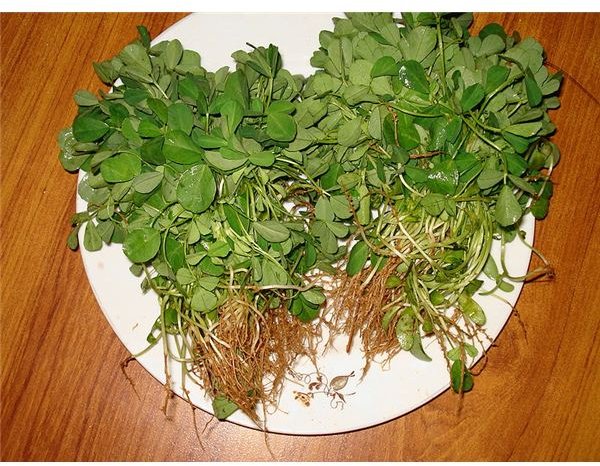 Fenugreek Leaves and Seeds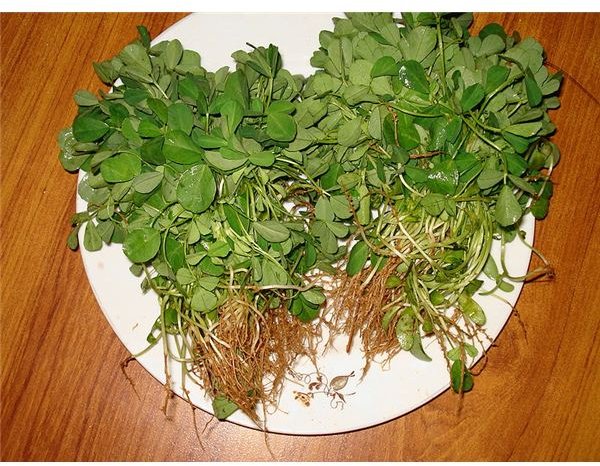 Most Indian cuisines have a distinct aroma of fenugreek. Botanically known as Trigonella foenum-graecum, fenugreek's tender sprouts and leaves are usually categorized under greens, whereas fresh dried leaves, also called Kasuri Methi in Hindi, are used to add a distinct flavor to Indian foods. The plant's seed is used as a spice to add flavor to famous mid-eastern and Indian dishes and the leaves are used as herbs. While the flavor will certainly please your olfactory senses, the benefits of fenugreek will leave you spellbound.
Fenugreek seeds are amber in color and are always added to paste, curry powder and pickle preparations. Boiled fenugreek greens are eaten in Western Asia and China and are eaten as a curry, along with spinach and potato, in the Indian subcontinent. Recent studies have found that Fenugreek greens and seeds can have various medicinal and health benefits. Let's find out what are the health benefits of Fenugreek:
Benefits of Fenugreek: Nutrition Facts
Fenugreek greens and seeds are rich in nutrients. The seeds contain fibers and steroidal saponins. These two nutrients are considered important for the health and well-being of an individual. The fibers lower the blood sugar levels, and the steroidal saponins may stop the absorption of cholesterol into the body. Fenugreek also contains lysine, L-tryptophan and trigonelline.
Protection Against Breast Cancer
Fenugreek seeds' protective properties against breast cancer have been found by the biologists at the Biology Department of UAE University. In an experiment on rats, the University researchers came to a conclusion that the extract of the seeds has the ability to reduce the incidence of DMBA-induced mammary hyperplasia. This study was published in the August 2005 Issue of the Cell Biology Journal.
Diabetes and Fenugreek
A study conducted by Indian researchers has revealed that fenugreek can reduce fasting blood glucose levels. The study, led by Indian researchers Raghuram TC, Sharma RD and Rao NS, found out that fenugreek seeds can decrease the fasting blood sugar levels in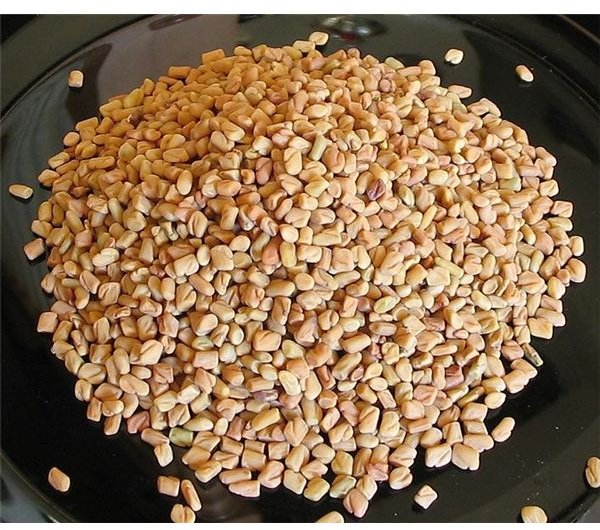 type 1 and type 2 diabetes patients. The observation concluded after giving fenugreek seeds to diabetic patients for a period of 10 days.
The benefits on diabetic patients can also be found in the reputed Journal of Medicinal Food. According to the study published in this International journal, fenugreek leaves can significantly reduce blood lipid profile in diabetic patients. This was confirmed after an experiment on STZ-induced diabetic rats.
Rich in Anti-Oxidant Properties
A study published in the Plant Foods for Human Nutrition revealed that fenugreek seeds are rich in anti-oxidant properties. The polyphenol-rich extracts from the seeds can really have a protective effect in diabetic patients. To know more about the antioxidants and their advantages, read Benefits of Antioxidants.
Reduces Body Weight
Fenugreek is quite beneficial in decreasing body weight induced by a high-fat diet. According to Japanese researches, fenugreek seed extracts can reduce the increasing plasma triglyceride. The study was conducted on obese mice.
Are There Any Side Effects of Fenugreek
While there are many health benefits of fenugreek leaves and seeds, one should be cautious regarding overconsumption. Moderate consumption of fenugreek leaves and seeds are considered safe. However, too much consumption of fenugreek may cause nausea and intestinal problems. Pregnant women should avoid eating any preparations made from fenugreek.
References
Image Credit - Fenugreek Leaves and Fenugreek Seeds - Wikimedia Commons/Public Domain