Health Benefits of Flaxseed Oil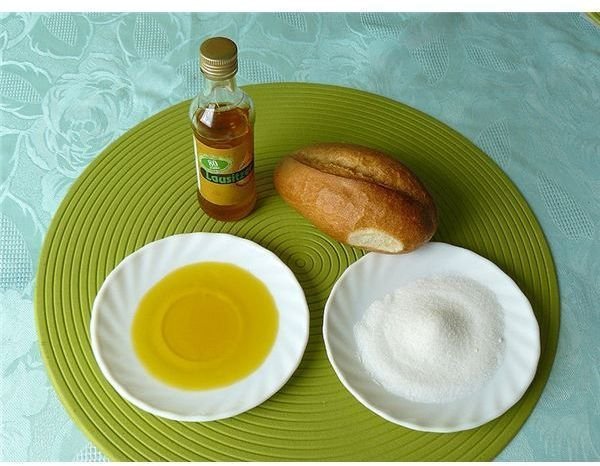 Flaxseed Oil
Edible flaxseed oil is extracted from the seeds of the flax plant using cold pressed methods. Studies suggest the various benefits of flaxseed oil in reducing the risks of heart disease and alleviating inflammation. Some studies also suggest the potential benefits of the oil in reducing the risks of breast cancer. The key reason is that flaxseed oil contains omega-3 fatty acids in the form of ALA, or alpha linolenic acid. To know how to use flaxseed oil to provide your body with essential fatty acids, read Tips on Supplementing Omega-3's Using Flax Seed Oil.
Health Benefits
Research suggests that there are possible flaxseed oil benefits. However, none of the studies conducted so far are well established and require further research to confirm its benefits to the human body. Still, no one can deny the fact that the oil is rich in "good" fats that have been proved to have heart-healthy effects.
Good Alternative to Fish Oil Supplements
Studies indicate that flaxseed oil can be an excellent fish oil supplement alternative for those who do not add fish to their diet or consume fish oil supplements. Flaxseed oil is rich in omega-3 fatty acids in the form of ALA and hence can be a good substitute for fish oil supplements. Regular flaxseed oil contains approximately 55 percent ALA. Around 7 grams of flaxseed oil can be a good substitute for 1 gram of fish oil.
Lowers Cholesterol Levels
Several studies suggest that a Mediterranean diet can help lower cholesterol levels and increase HDL or "good" cholesterol. A typical Mediterranean diet lays more importance on fish and olive oil. In a typical Mediterranean diet, you will find olive and flaxseed oil an integral part of the salad dressing. Flaxseed oil's nutty and buttery taste adds more flavor to salads and hence it is always added in moderate quantities.
Flaxseed oil is known to lower cholesterol levels if taken in moderate quantities as supplements. But one should always consult a doctor or an expert dietitian before taking any supplements.
Reduces the Risks of Heart Diseases
Several studies indicate that an ALA-rich diet lessens the chances of heart diseases. According to the Flax Council of Canada, alpha linolenic acid in flaxseed oil decreases the risks of heart disease in many ways, including decreasing inflammation, reducing the risk of irregular heartbeat, also known as arrhythmia, and alleviating blood vessel health.
Reduces High Blood Pressure
Researchers have found out that omega-3 fatty acids and ALA from flaxseed oil and fish oil supplements can reduce high blood pressure. According to Dr. Hirotsugo Ueshima, MD, Shiga University of Medical Science Japan, omega-3 fatty acids have a substantial impact on blood pressure. Along with consuming foods high in ALA and omega-3 fatty acids, people should consume less salt; eat plenty of vegetables and fruits and exercise to reduce high blood pressure.
Flaxseed Oil Consumption Tips
While you may enjoy the various benefits of flaxseed oil, you need to follow some precautions. Before purchasing, make sure you buy it from reputable stores. You should purchase it in opaque bottles and keep it under refrigeration; else it will become rancid. Never add flaxseed oil while cooking or baking foods. Add it to salads or sliced fruits. You can add a few drops on cooked food to get that nice nutty taste. You can also purchase flaxseed oil supplements (soft-gel capsule), but make sure you consult a health expert before taking any supplements.
References:
"Flaxseeds": https://www.whfoods.com/genpage.php?tname=foodspice&dbid=81
"Flaxseed Oil": https://www.umm.edu/altmed/articles/flaxseed-oil-000304.htm
"The Benefits of Flaxseed": https://www.webmd.com/diet/features/benefits-of-flaxseed
Image Credit: Wikimedia Commons, Author: SPBer, Creative Commons Attribution-Share Alike 3.0 Unported