Foods with Highest Sodium Content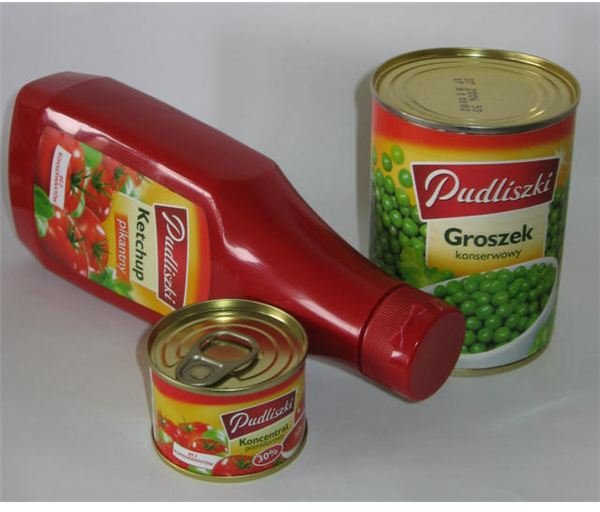 Sodium in Your Diet: Learn the Facts
Limiting sodium intake can help you keep high blood pressure and other health concerns at bay, because high sodium levels can lead to heart disease, hypertension, stroke nerve problems and even osteoporosis. According to the U.S. Dietary guidelines, the daily sodium intake should be limited to only 2,300 mg per day, which is about 1 teaspoon of table salt. Recently, the American Heart Association dropped the daily recommended intake of sodium to 1500 mg/day in order to prevent cardiovascular disease and stroke among Americans.
However, Americans ingest more sodium than the recommended limit. Interestingly, the foods with highest sodium content are the ones that we buy frequently at the grocery store. Almost 80 percent of sodium comes from ready-to-eat foods and restaurant foods. According to a recent study published in the American Journal of Clinical Nutrition, the daily sodium intake of an average American is 3500 mg per day, which is 2000 mg more than the recommended dietary sodium intake.
Foods with Highest Sodium Content
It is not just your salt shaker that contributes to your daily sodium intake. Sodium is hidden in foods you buy at the grocery store, from spices and condiments to cereals you have for your breakfast. Here's a list of foods high in sodium:
1. Canned Vegetable
One cup or 163 grams of canned vegetables contains 243 mg of sodium. Approximately 700 mg of sodium is present in canned cream-style corn.
The main reason for high sodium content in canned veggies is the sauces and seasonings that serve as preservatives. To avoid this, choose unsalted canned veggies.
2. Ready-To-Eat Cereals
Your breakfast cereal also comes under the list of foods with highest sodium content. One cup (28 grams) of corn flakes cereal contains 266 mg, whereas 59 grams of Raising Bran contains 289 mg of sodium. One cup (49 g) of ready-to-eat Quaker oatmeal cereal contains 249 mg of sodium.
Always check that label and choose only low-sodium foods. You can go for puffed wheat and rice as they are low in sodium.
3. Snacks
One bag (8 ounces) of fat-free salted potato chips contains 1460 mg of sodium. While the fat-free label may be a relief to many, the sodium content is alarming.
One ounce of pretzels contains 385 mg of sodium and cheese puffs contain 258 mg of sodium. When buying snacks, always choose the unsalted varieties as they are low in cholesterol and sodium.
4. Ready-to-Eat Soups, Spices and Condiments
Ready-to-serve, canned soups contain high levels of sodium. One cup (245 grams) of canned chicken soup contains 867 mg of sodium. When you search for canned soups, choose the low-sodium varieties.
Before you add lots of ketchup to your pizza, do check the label. One cup (240 grams) of catsup contains a whopping 2674 mg of sodium. One tablespoon of ketchup contains 178 mg of sodium. Most condiments like ketchup come under the list of foods with highest sodium content.
More Foods High in Sodium
White bread: Crumbs of white bread (1 cup, 45 grams) contain 306 mg of sodium.
Processed cheese: The low-fat American pasteurized processed cheese contains 2002 mg of sodium. Don't get carried away with the low-fat label as it is high in sodium and saturated fat.
Hot Dogs: 45 grams contains 513 mg of sodium
Ham: 1 slice or 27 grams of Ham contains 286 mg of sodium.
What Should You Do to Reduce Sodium in Your Diet?
1. Switch to low-sodium foods. To learn more about foods low in sodium, read List of Best Low Sodium Foods.
2. Use natural spices to add flavor to foods. Garlic and pepper are the best natural alternatives to artificial spices and condiments.
3. Most restaurants will provide a nutrition fact sheet on request. This will help you choose the right low-sodium foods.
4. Dried fruits can be nice natural and healthy alternatives to snacks. You can eat dates and other dry fruits as well as varieties of fruits.
5. Limit adding table salt, ketchup or MSG to your foods
References
Fuhrman, Joel M.D. "High Salt Diet is Risky, Even If Your Blood Pressure is Normal" https://www.abc15.com/dpp/lifestyle/sonoran_living/save-your-health-from-the-dangers-of-sodium
Davis, Chelsea "Save Your Health from the Dangers of Sodium" https://www.abc15.com/dpp/lifestyle/sonoran_living/save-your-health-from-the-dangers-of-sodium
Anderson, Young, Long, Prior "Sodium in the Diet" https://www.ext.colostate.edu/pubs/foodnut/09354.html
"High Sodium Foods, Condiments and Drinks" WebMD https://www.webmd.com/diet/slideshow-salt-shockers
"Sodium, Salt and You", Harvard Health Publications, https://www.health.harvard.edu/newsletters/Harvard_Womens_Health_Watch/2009/November/sodium-salt-and-you
All key data on various foods containing sodium, courtesy of https://nutritiondata.self.com/
Image Credit – Preserved Foods/Public Domain Image