Chia Seeds Versus Sunflower Seeds for Nutrition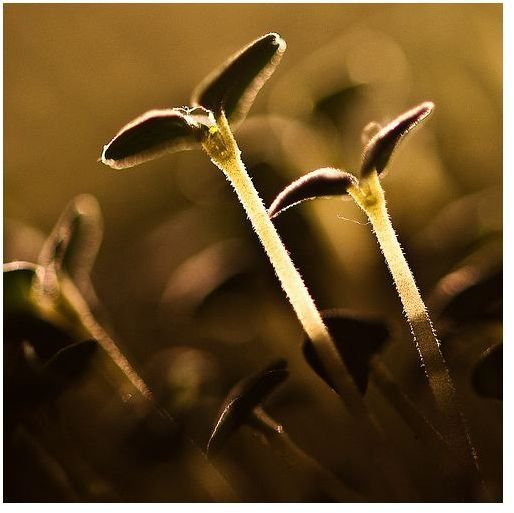 Sunflower seeds have long been considered a good source of health. Packed with protein, fiber and even calcium, just a sprinkle on top of a salad or a handful as a snack can provide a convenient way to add extra nutrition. Ever wonder if sunflower seeds really provide the most bang for the nutritional buck? Could there be another seed that provides an even more potent punch? The answer just may be the chia seed.
More than just the basis of the infomercial darling the "Chia Pet", chia seeds are a quickly becoming touted as a super food. This guide will take a close look at chia seeds versus sunflower seeds for nutrition. Read on to find out which seed will reign supreme in this battle of the super seeds.
Chia Seeds Versus Sunflower Seeds
The following is the nutritional information for 1 ounce of sunflower seeds compared to 1 ounce of chia seeds.
Sunflower seeds
164 calories
14g fat
1g saturated fat
0mg cholesterol
2g dietary fiber
6g protein
2% calcium
Chia seeds
137 calories
9g fat
1g saturated fat
0mg cholesterol
11g dietary fiber
4g protein
18% calcium
It is easy to see that the chia seed is not only lower in fat and calories, but it is also markedly higher in fiber and calcium than the sunflower seed. In fact, the chia seed offers almost six times the amount of fiber than the same serving of sunflower seeds, making it a remarkably high quality source of fiber. In addition to these impressive facts, the chia seed is also a wonderful source of omega-3 fatty acids. According to Dr. Andrew Weil, the acclaimed clinical professor of medicine at the University of Arizona and the director of its Program in Integrative Medicine has this to say in regards to the chia seed:
"In reality, these healthful, edible seeds are a better source of omega-3 fatty acids than flaxseed (the fats protect against inflammation and heart disease)."
Dr. Weil is not the only healthcare expert that touts the benefits of the chia seed; here is what Dr. Mehmet Oz had to say:
"Nutty tasting whole grain chia seeds are loaded with omega-3 fatty acids, and they have among the highest antioxidant activity of any whole food – even more than fresh blueberries. And they do good stuff for the body, like keeping blood pressure and blood sugar under control."
Adding Chia Seeds to the Everyday Diet
Tips for adding chia seeds to the diet:
Chia seeds have a flavor profile similar to nuts and can be sprinkled either whole or ground onto the top of salads, yogurts, cereal or oatmeal.
Ground chia seeds can be added to dry flour to create the base for healthful muffins and other baked goods.
To make the popular "Chia Fresca" drink that is enjoyed in South and Central America, try stirring 2 teaspoons of chia seeds into 8 ounces of water. Add sugar, lemon or lime juice to taste.
Try this recipe for a chia seed enriched muffin from Dr. Mehmet Oz via the Real Age website:
Chia Muffins
3 teaspoons ground chia seed
1 1/2 cup whole wheat flour
2 teaspoons ground cinnamon
1/2 teaspoon ground nutmeg
2 teaspoons baking soda
1/2 teaspoon salt
15 ounces canned pumpkin
1/4 cup canola oil
2 tablespoon agave nectar
1 tablespoon vanilla extract
3/4 cup chopped walnuts
1/4 cup water or no-sugar-added apple juice
1 cup fresh apple, peeled and grated
Directions
Preheat the oven to 325 degrees.
In a medium bowl, combine all of the dry ingredients and stir with a whisk to combine.
Combine the pumpkin puree, agave nectar, canola oil, vanilla, water or juice and the walnuts in a separate bowl, mixing well to combine.
Fold the wet mixture into the dry mixture before carefully folding in the grated apple.
Scoop the muffin mixture into paper lined muffin tins and bake for approximately 36 minutes.
Muffins will be done when the center springs back when lightly pressed, or when a toothpick inserted in the middle comes out clean.
Summary
While it is true that sunflower seeds are a good source of nutrition, the chia seed proves to be a superior contender in the super food race. Whether sprinkled on salads or baked into biscuits, the chia seed is a versatile source of fiber, protein, calcium and omega-3 fatty acids. For more information on the health benefits of chia seeds, click this link.
Sources
Prevention - https://www.prevention.com/health/health/healthy-living-centers/3-reasons-to-eat-chia-seeds/article/9432323b0b803110VgnVCM20000012281eac____
Self Nutrition Data - https://nutritiondata.self.com/facts/nut-and-seed-products/3061/2
Self Nutrition Data - https://nutritiondata.self.com/facts/nut-and-seed-products/3076/2
Real Age - https://www.realage.com/tips/chia-pet-the-gift-of-health
Real Age - https://www.realage.com/recipefinder/chia-pumpkin-muffins-recipe
Gluten Free Diet & Grain Free Diet - https://grainfreerecipes.com/2009/04/how-to-use-chia-seeds/
Photo credit: "Chia Seeds" by Nathan Siemers https://www.flickr.com/photos/[email protected]/4306500718