The Various Health Benefits of Pineapple Juice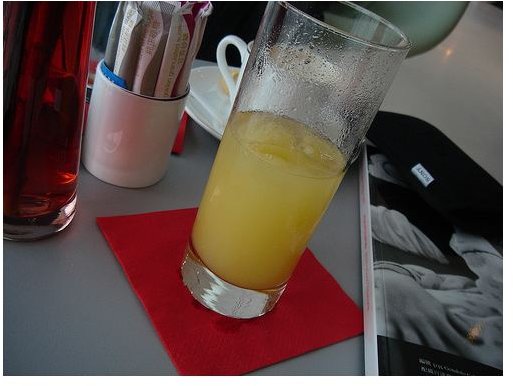 Pineapple Juice - Healthy Natural Juice for Your Breakfast
Your delicious breakfast is incomplete without a glass of fresh pineapple juice. Packed with vitamin C, fiber, potassium, riboflavin and thiamin, raw pineapple juice is the right tropical natural juice your body needs. There are many health benefits of pineapple juice, particularly the raw juice, which is healthier than processed canned juice because the latter contains preservatives and sugar. So, a glass of fresh, unsweetened pineapple juice can be a tasty and healthy alternative to orange juice for your breakfast.
Nutritional Benefits of Pineapple Juice
According to the USDA (United States Department of Agriculture), 250 grams of pineapple juice (1 serving of canned, unsweetened juice) contains the following nutrients:
Pineapple juice is rich in carbohydrates. One serving of canned juice contains 32 grams of carbohydrates.
The raw juice is rich in vitamins. Almost 42 percent of vitamin C is present in one serving of pineapple juice. Other vitamins include folate (11 percent), vitamin B6 (13 percent), and 10 percent of vitamin B1.
Fresh pineapple juice is a good source of minerals such as manganese, magnesium and potassium. Of these, almost 60 percent of manganese is present in 250 grams of pineapple juice.
Health Benefits of Pineapple Juice
Pineapple Juice is an Excellent Source of Bromelain
The delightful tropical fruit juice is rich in protein-digesting enzyme Bromelain. According to Dr. Andrew Weil, founder and program director of Arizona Center for Integrative Medicine, bromelain is a potent anti-inflammatory and helps reduce pain and swelling. It is quite effective against various conditions, including swelling after operation, pains in rheumatoid arthritis and treats bruises and sprains.
Bromelain has other benefits as well, including alleviating indigestion by breaking down amino acids. So a glass of fresh pineapple juice is the best way to avail the health benefits of bromelain.
Fresh Pineapple Juice is rich in Vitamin C
Raw pineapple juice is an excellent source of vitamin C, an antioxidant that protects our immune system and helps in metabolizing fats and cholesterol. It also protects against free radicals. It promotes healing of simple wounds and repairs bodily tissues.
Another key health benefit of vitamin C is its ability to eliminate bacteria in the mouth. The State University of New York, Buffalo found out in a study that vitamin C can lower the risks of gingivitis and other oral diseases. Consuming pineapple juice daily can reduce any oral problems.
Other Key Benefits of Pineapple Juice
Given that fresh, unsweetened pineapple juice is a good source of Vitamin B1, one can expect all the key benefits of the water soluble vitamin, including conversion of blood sugar into energy, proper digestion and cardiac function.
Consuming pineapple juice can help you maintain a healthy water balance in the body.
So, whether you want to boost your immune system or get rid of any indigestion, pineapple juice is the way to go. Please don't go for canned pineapple as most nutrients, including bromelain are destroyed due to heat. The best way to avail the health benefits of pineapple juice is to consume raw juice and not those containing artificial sweeteners.
References
Gilbert Monique, Pineapples: Nature's Healing Fruit, https://www.fwhc.org/health/pineapple.htm
Pineapple Juice Nutrients – Nutrition Facts and Analysis of Pineapple Juice https://nutritiondata.self.com/facts/fruits-and-fruit-juices/2026/2
Pineapple Health Benefits, WHFoods, https://www.whfoods.com/genpage.php?tname=foodspice&dbid=34
Pineapple Juice: Photo Credit – Jay. Tong (https://www.flickr.com/photos/jaytong/53255794/)
Disclaimer
Please read this disclaimer regarding the information contained within this article.