USDA Food Label Requirements: What Are the Requirements and How Do They Benefit You?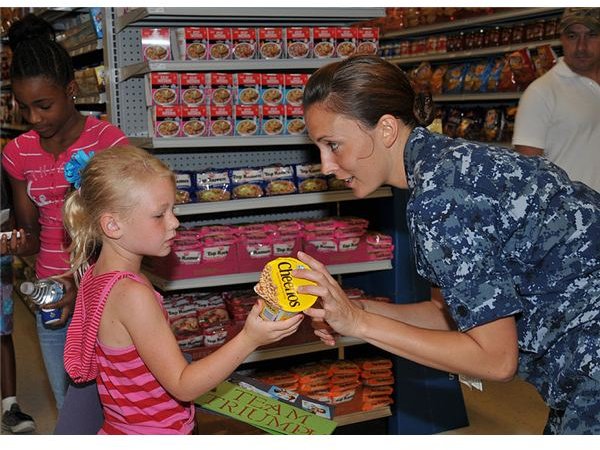 The FDA and the USDA Food Labeling Policies
Food labels bear nutritional and ingredient information, as well as the name and address of the manufacturer, packer, or distributor.
Under the Federal Food Drug and Cosmetic Act of the USA, food labeling is required for most conventional and prepared foods like canned goods, breads, pastries, desserts, snacks, cereals, frozen foods, and the like. Regulations for non-meat products and diet supplements are covered by the FDA.
The Food Safety and Inspection Service (FSIS) is the public health agency in the U.S. Department of Agriculture responsible for ensuring that the nation's commercial supply of meat, poultry, and egg products is safe, wholesome, and correctly labeled and packaged.
Under the FSIS, there is a Labeling and Program Delivery Division (LPDD), which develops policies and inspection methods, and administers programs to protect consumers from misbranded and economically adulterated meat, poultry, and egg products. They have a website where regulations and policies for labeling food products are published and updated.
USDA Food Label Requirements
USDA food label requirements include:
Information on irradiation of meat and poultry products
Labeling of natural or regenerated collagen sausage casings
Net weight labeling
Nutrition labeling Information
Product dating – manufacturing, packaging and expiry date
Claims - guidelines on acceptable claims in product labeling
Ingredients - guidance on safe and suitable ingredients listed in descending order by weight. Consumers must be informed about possible allergens, flavorings, and additives the product contains.
Raw or partially cooked meat should be provided with "Safe Handling Instructions" to prevent contamination with bacteria while handling, storing, and cooking.
Inspection stamps on meat to certify that animals have been slaughtered, prepared, and packed under sanitary conditions may be seen on raw or partially cooked meat and poultry products.
Shield-shaped food grade symbols are seen on meat, poultry, eggs, and dairy foods to show quality grades based on appearance, texture, uniformity, and other characteristics.
The USDA also regulates how food labels with claims such as "healthy", "certified organic" and "fresh, not frozen" should be worded. Other information, such as the source of the food (foreign), and details written in a second language (for example, Spanish), may also be needed. Contact information for the manufacturer or distributor should also be available.
These are in accordance with the Nutrition Labeling and Education Act, a US Federal Law that:
Requires what nutrients are listed on label, and how they are to be listed
Defines nutrients
Establishes reference amounts for determining serving sizes
Adopts standardized format
Requires nutrition labeling on most foods that contain more than insignificant amounts of nutrients
Nutrients listed on the label should include:
Calories (total)
Calories from fat/ calories from saturated fats
Total fat
Saturated fat, stearic acid, polyunsaturated fat, monounsaturated fat, trans fat
Cholesterol
Sodium
Potassium
Total carbohydrate
Dietary fiber (soluble and insoluble fiber)
Sugars (sugar alcohols)
Other Carbohydrates
Protein
Vitamins and minerals for which RDI's have been established
USDA Recommendations
For food manufacturers, guidelines for fresh, prepared and processed meat, poultry, and egg products are published in the book Food Standards and Labeling Policy Book by the USDA.
Consumers are advised to refer to the food product labels when buying from the market. If there seems to be a problem with the product, the consumer should not consume it; throw it out.
If anyone wants to report a product to be investigated, they should address the proper authority:
For meat, poultry or egg products, contact USDA's toll-free USDA Meat and Poultry Hotline at 1-888-MPHotline (1-888-674-6854).
For other products, call the local FDA office, or the Center for Food Safety and Applied Nutrition at 1-888-723-3366.
References
USDA, "Labeling Guidance", accessed 12/27/10
https://www.fsis.usda.gov/Regulations_&_Policies/Labeling_Guidance/index.asp
FDA, "Labeling and Nutrition", accessed 12/27/10
https://www.fda.gov/Food/LabelingNutrition/default.htm
References