All About Using Jojoba Oil for Wrinkles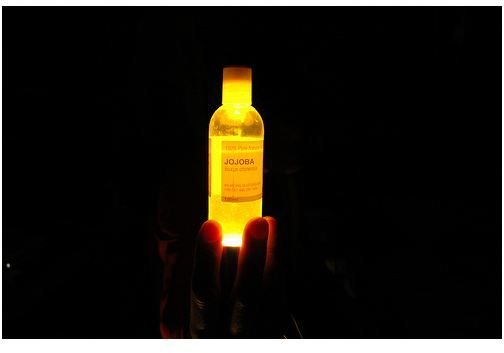 Jojoba Benefits for Aging Skin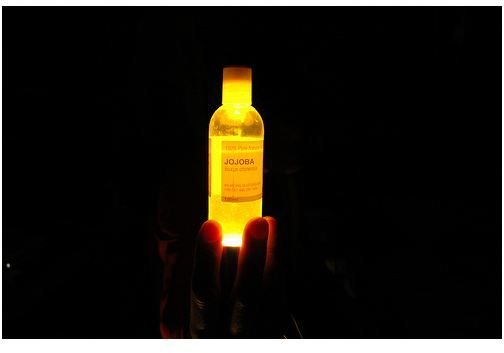 Jojoba oil is actually not an oil but a liquid wax, extracted from the seeds of the desert shrub, Simmondsia chinensis. This plant wax has been traditionally used by the Native Americans of the southwestern US and Mexico for skin and hair care. It has gained some popularity as an eco-friendly substitute for sperm oil, which is also extremely beneficial for aging skin. Why is jojoba oil so beneficial for wrinkles, fine lines and aging skin?
Jojoba oil is one of the best skin lubricants and balancers. This natural wax is very similar to the natural oil that human skin produces, known as sebum. This gives it the ability to blend with the skin's own oils and to easily penetrate and moisturize without clogging pores. These properties of jojoba also help to prevent the loss of moisture through the skin. Another factor that makes jojoba oil so practical for aging skin is that decreased sebum production is actually a natural side effect of the aging process. Jojoba's natural wax esters can act as a replacement for the loss of sebum, helping to prevent dry, brittle skin. Pure, non-oily and even naturally antibacterial, there is no reason not to try using jojoba oil for wrinkles.
How to Use
To use jojoba oil for more supple skin and a reduction of lines and wrinkles you can simply apply a thin layer to the face after cleansing and drying. Massage a very small amount into the skin with your fingertips. This can be done as a daily moisturizing treatment.
Try these recipes for weekly, anti-wrinkle skin treatments:
1 teaspoon jojoba oil
1 to 2 drops of frankincense essential oil
Gently rub into the skin and leave on, after cleansing. Frankincense promotes cellular regeneration.
1/2 ripe avocado
1 teaspoon jojoba oil
Mash the avocado and add the jojoba oil. Apply to the face and leave on for 20 minutes. Wash well and pat dry. Avocado will nourish and soften skin.
1 inch of fresh cucumber
1/2 cup grapes
1 teaspoons of jojoba oil
1 teaspoon of honey
Blend all ingredients in a blender. You can adjust the ingredients as needed to form a paste. Apply over the face and allow to sit for about 20 minutes. Rinse and pat dry. Cucumber is a good source of amino acids and organic acids which tighten pores and soothe the skin. Grapes are a natural source of collagen and alpha-hydroxy acids. Honey also has moisturizing properties.
Using jojoba oil for wrinkles is a great way to keep the skin moist and supple and to help reduce fine lines. Use a pure, natural source of jojoba oil. Although jojoba tends to be more expensive then other oils, only a small amount is used to minimize lines and soften skin.
References
Ageless. Jojoba oil for great skin and beauty care. https://www.ageless.co.za/jojoba-oil.htm#Jojoba%20oil%20help%20prevent%20wrinkles%20due%20to%20dry%20skin
Balch, Phyllis A. "Prescription for Nutritional Healing." Fourth Edition (Penguin Books, 2006).
Page, Linda "Healthy Healing: A Guide to Self-Healing for Everyone" 11th Edition (Traditional Wisdom, 2003).
photo by Jason Rogers/flickr
Disclaimer
Please read this disclaimer regarding the information contained within this article.