Natural Remedies for Low Energy Levels: Learn How to Become More Energetic Naturally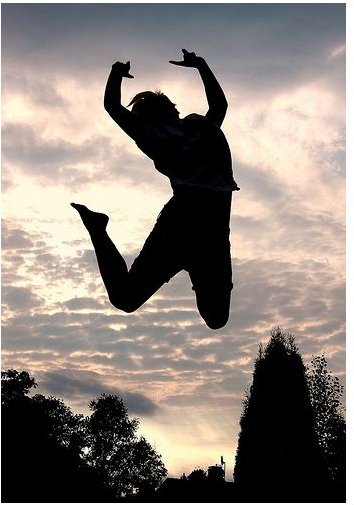 Reduce Stress and Increase Energy
Stress can drain the body of energy.
One of the best natural remedies for low energy and stress is ginseng. Panax ginseng, according to research, increases feelings of energy and enhances the body's response to stress. When buying ginseng products, select one that is standardized to deliver at least 5 percent ginsenosides.
Relieve stress with aromatherapy. The following essential oils can help: bergamot, geranium, marjoram, ylang-ylang and sandalwood.
Use essential oils to fight fatigue: peppermint, grapefruit, citronella, basil and patchouli.
To use aromatherapy, use a diffuser or place a few drops of oil on a cotton ball, place in a sealable bag and open/inhale as needed. Buy pure essential oils.
Get a Good Night's Sleep
If you are not sleeping well, it is hard to function during the day.
Before going to bed, take a warm bath. Add 5-10 drops of chamomile, jasmine and/or lavender essential oil to 1 ounce of carrier oil (such as olive, sweet almond, jojoba or coconut), mix and add to bath water. Instead of oils, you can use chamomile, valerian and/or hops tea. Prepare four cups of strong tea and add to bath water.
Drink a cup of chamomile or valerian tea before going to bed. Both can help promote sleep and have you feeling refreshed in the morning.
Eat a Healthy Diet
A nutritious and well-balanced diet plays a big role in energy levels. Eating the right foods and avoiding/limiting the wrong foods will help prevent deficiencies in much needed nutrients. Consume healthy proteins from lean meats, fish, beans nuts and seeds. Choose whole grains over white, and low- or fat-free dairy products over whole. Include plenty of fruits and vegetables in your daily diet. Eat more unsaturated fats and limit saturated fats. Avoid or limit processed food, fast food, junk food and food high in sugar. Sugar can give you a quick rush but it does not last long. Always start your day with a good breakfast and drink plenty of water.
Drink a Smoothie
If you have a hard time fitting fruits and vegetables in your diet, make a smoothie.
The following recipe is easy to make, delicious and can help those with low energy levels:
The All-day Protein and Energy Smoothie
Blend 1 cup of low-fat vanilla yogurt, 3/4 cup of low-fat milk, the juice from 1/2 grapefruit and 1 tablespoon of honey. Add 1 tangerine, 1/2 banana, 3/4 cup of oatmeal, 2 teaspoons of peanut butter and 2 tablespoons of vanilla whey protein powder and blend. Add 4 ice cubes and blend to desired texture. Makes two servings.
Take a Walk
Although you may not feel like walking, experts say it can increase energy. According to Robert Thayer, PhD, a brisk 10 minute walk can increase energy levels for up to two hours, and daily 10 minute walks can increase overall energy levels after a three week period.
Conclusion
The above natural remedies for low energy are not necessarily quick fixes but in the long run you should see much improvement. Before taking or using herbs or essential oils, consult your health care provider if you have a medical condition or you are pregnant, breastfeeding, giving to a child or taking medications. If your energy levels do not increase after a few weeks or if you are experiencing other symptoms, consult your health care provider to rule out a medical condition.
References
Michael Murray, N.D. and Joseph Pizzorno, N.D. "Encyclopedia of Natural Medicine" Prima Publishing 1998
Web MD: https://women.webmd.com/features/10-energy-boosters
Food.com: https://www.food.com/recipe/the-all-day-protein-and-energy-smoothie-111424
Photo by Moments of Now / Flickr
Disclaimer
Please read this disclaimer regarding the information contained within this article.