What Is Vitamin E Oil Used For? Learn About Internal and External Uses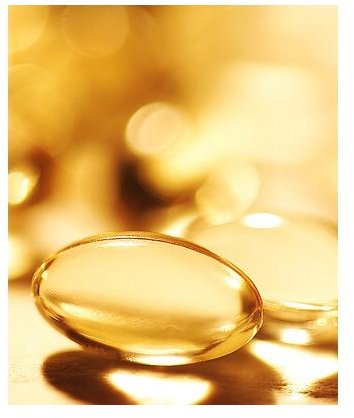 Vitamin E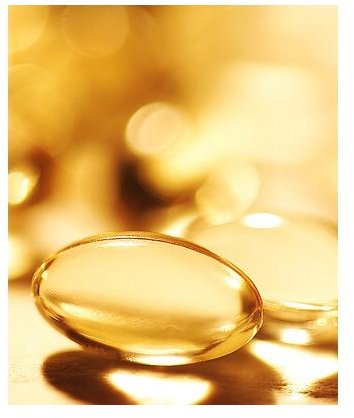 Vitamin E is a fat-soluble vitamin. It is a powerful antioxidant that acts like a bodyguard for other substances; it stands ready to sacrifice its life for them. Antioxidants help protect against free-radical damage, which can help in the prevention of diseases and also help slow the aging process. So what is vitamin E oil used for? Many things. Below are some of the many uses, including internal and external uses. You can buy vitamin E oil in a liquid form or you can buy gel capsules containing the oil. If you do not have the liquid form for external use, you can puncture a capsule and squeeze out the oil. Make sure the product is pure and natural. The natural form is called d-alpha-tocopherol and the synthetic form is called dl-alpha-tocopherol.
Internal Uses
Heart Disease
Heart disease is the number one killer in the United States for both men and women. Of all the antioxidants, including the water-soluble vitamin C, vitamin E may offer the best protection against heart disease because it has the ability to be easily incorporated into the LDL (bad) cholesterol molecule, preventing free-radical damage. In addition, it can increase HDL (good) cholesterol levels, inhibit excessive platelet aggregation and increase the breakdown of a clot-forming protein called fibrin. According to the Encyclopedia of Natural Medicine, "it appears that doses of greater than 400 IU are required to produce clinically significant effects."
Immune Support
The immune system protects the body from infections and the development of cancer. A deficiency in vitamin E can significantly impair immune function. In fact, taking vitamin E without a deficiency can have a positive effect on the immune system, especially in the elderly. According to one study involving 88 participants over the age of 65 years, the following increase in T-cell function was noted after 235 days (the T-cell is one type of white blood cell that is part of the immune system):
placebo - 8 percent
60 IU - 20 percent
200 IU - 58 percent
800 IU - 65 percent
No adverse effects were noted with any of the groups.
Other
Besides eating a well-balanced and nutritious diet, taking vitamin E oil may help in the following conditions:
Aids
Alzheimer's disease
Arthritis
Asthma
Cataracts
Diabetes
Gout
Inflammatory Bowel Disease
Menopause
Multiple sclerosis
Osteoarthritis
Premenstrual syndrome
External Uses
Brown spots - Rub vitamin E oil on the spots before going to bed and leave on overnight.
Minor burns - After running cool water over the burn for at least five minutes, apply the oil to the affected area.
Sunburn - After taking a cool shower or bath, rub the oil on the burn.
Scars - To help erase a scar and prevent scarring, apply the liquid over the site two times a day. You should see good results within six weeks. Do not apply to a wound with stitches.
Stretch marks - Apply directly to the skin once a day after bathing.
Chapped lips - Rub vitamin E oil, softly and slowly, to the lips.
Shaving rash - Mix some oil with a little petroleum jelly and spread over the irritated skin.
Inflamed gums - Apply the oil to the gums to relieve soreness. You should feel relief within minutes. Be sure to visit the dentist.
Warts - Rub the oil vigorously over the wart every morning. This treatment may take more than a month to work.
Precautions
Now that you know what vitamin E oil is used for, let us look at some precautions:
• If you use a liquid form for internal use, make sure the product states it is safe to use orally. Use a dropper to ensure an accurate dose.
• Do not apply the oil to broken skin. Test a small amount initially to check for sensitivity. Avoid contact with eyes.
• Consult your doctor before use if you have a medical condition or you are pregnant, breastfeeding or taking medications.
• Keep out of reach of children.
References
Michael Murray, N.D. and Joseph Pizzorno, N.D. Encyclopedia of Natural Medicine (1998)
Joan Wilen and Lydia Wilen, Bottom Line's Healing Remedies (2006)
Uncommon Cures for Everyday Ailments (from the editors of Bottom Line/Health) 2006
Photo by pipsqueak3162001 / Flickr
Disclaimer
Please read this disclaimer regarding the information contained within this article.