Using an Avocado Hair Mask for Deep Conditioning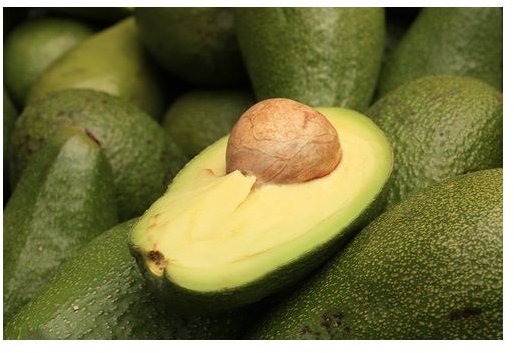 Avocados are great to eat, adding nutrients and richness to salads, sandwiches and other dishes, but they can also be used to directly nourish and moisturize your hair. This soft green fruit is a good source of :
Vitamin C to improve circulation and act as a protective antioxidant for hair follicles
Vitamin E which also improves circulation to the scalp and nourishes the hair
Copper, which acts with zinc to promote hair growth
Essential fatty acids to improve texture and to prevent dry hair
Antioxidants, including lutein, neoxanthin and zeaxanthin to protect cells
Using an avocado hair mask you can offer these valuable nutrients for your hair, supporting healthy growth, shine and a soft texture. When ripe, the flesh becomes an easy to use ingredient in homemade hair care recipes. Try any of the following hair masks using fresh avocado.
Avocado Recipes
You can simply use avocado on its own to revitalize and soften hair. Mash 1/2 of a ripe avocado until you have a creamy consistency. Gently wet hair with warm water to make it more manageable. With your fingers, comb the mashed fruit through your hair. This can be messy — apply over the kitchen sink to minimize clean-up. Wrap your head in a towel and relax for 20 minutes before washing hair.
For a more moisturizing hair mask add 1 teaspoon of cold-pressed olive oil, jojoba oil, almond oil or avocado oil to the mashed fruit. These oils are great to use if you have dry or damaged hair.
To stimulate hair growth and improve the scalp add 3 drops each of rosemary and lavender essential oil. Rosemary stimulates hair follicles and lavender has anti-inflammatory, skin balancing and antibacterial properties.
For an intense enriching mask, whip 1 egg and 2 tablespoons of mayonnaise (or 2 tablespoons of plain yogurt) to the avocado before applying. This will provide hair not only with the valuable nutrients that avocado provides, but also more fatty acids and amino acids to support growth and strengthen hair.
For each avocado hair mask cover with a towel and let it set into the hair for 20 minutes. Wash normally with shampoo and conditioner when you are finished with the mask. While relaxing, try using a homemade facial mask for a full hair and skin care beauty treatment (you can use the other half of the avocado for an anti-wrinkle mask!). Spend an hour each week giving yourself the full avocado beauty treatment if you want, and of course, enjoy avocados as well as fresh fruits, vegetables, nuts, seeds and nutritional oils as part of a healthy diet for beautiful hair.
References
World's Healthiest Foods https://www.whfoods.com/genpage.php?tname=foodspice&dbid=5
Balch, Phyllis A. "Prescription for Nutritional Healing." Fourth Edition (Penguin Books, 2006).
Page, Linda. "Healthy Healing: A Guide to Self-Healing for Everyone, 11th Edition" (Traditional Wisdom, 2003).
photo by Jaanus Silla
Disclaimer
Please read this disclaimer regarding the information you have just read.