How to Use Rosemary Oil Hair Treatments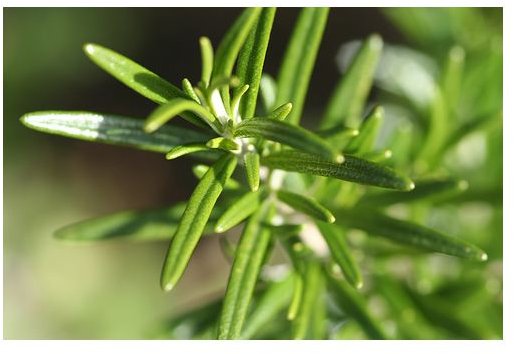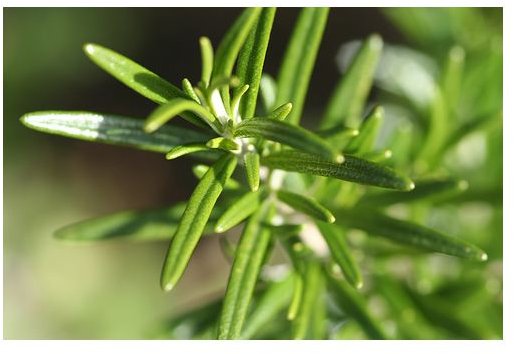 Why is rosemary oil so beneficial for promoting growth and enhancing hair health? Rich in volatile oils, including borneol, linalool and cineole, this herb naturally stimulates circulation, increasing blood flow to the scalp. Optimal cerebral circulation is essential for healthy hair (as well as a sharp memory), while poor circulation can be a factor in thinning hair. Rosemary stimulates hair follicles, directly encouraging growth. The herb also has excellent antiseptic and astringent properties, cleansing and toning the scalp.
Rosemary essential oil, which is the highly concentrated extraction of the herb, can be used in homemade hair care products to naturally improve the well-being and appearance of your locks. Rosemary oil may also be found in natural store-bought shampoos, conditioners and other products to enhance shine. Learn how to make a rosemary oil hair treatment as well as other tips for utilizing the beneficial properties of this essential oil for healthy, beautiful hair.
Rosemary Oil Treatment Recipe
A rosemary oil treatment combines the stimulating, cleaning action of the herb with the nourishing, conditioning action of a carrier oil. Warming the oil and rubbing it into the scalp improves blood circulation. This is an ideal enhancing treatment for thinning, dry or damaged hair.
To make use:
3 to 4 tablespoons of jojoba, sweet almond, avocado or olive oil
6 to 8 drops of rosemary essential oil
1 cup of boiling water
Place the carrier oil and essential oil in a sealable small glass jar or plastic bag. Bring a cup of water to a boil and then remove from heat. Place the jar or bag of rosemary oil in the water for fifteen minutes. Rub this warm oil into your hair and scalp, gently massaging for two to three minutes. Wrap a towel over your head and relax for twenty minutes. Rinse well. Try this rosemary oil treatment once a week to improve your hair. You can blend the rosemary with other essential oils, such as lavender, clary sage and chamomile. Do not use rosemary essential oil if you have epilepsy.
Rosemary Hair Tips
Aside from this rosemary oil hair treatment you can use this essential oil to make a hair rinse or to boost the power of your own conditioner. To make a rosemary rinse add 10 drops of the essential oil to 2 cups of water. Rinse hair after shampooing. You can also add 2 drops for every 4 ounces of a natural, unscented conditioner. Again, blend with other beneficial essential oils for hair health if desired.
Rosemary is a beautifully aromatic, stimulating herb. Try using the essential oil to enhance the growth and shine of your hair, naturally and without having to purchase expensive hair care products. Be sure you are also eating a healthy, nutrient-rich diet to support healthy hair.
References
Balch, Phyllis A. "Prescription for Nutritional Healing." Fourth Edition (Penguin Books, 2006).
Hoffmann, David. "The Complete Illustrated Holistic Herbal: A Safe and Practical Guide to Making and Using Herbal Remedies." (Element Books, 1996).
Page, Linda. "Healthy Healing: A Guide to Self-Healing for Everyone, 11th Edition" (Traditional Wisdom, 2003).
photo by Andrew Fogg
Disclaimer
Please read this disclaimer regarding the information contained within this article.