Best Treatment for Chapped Lips: Find Natural Ways to Heal Your Lips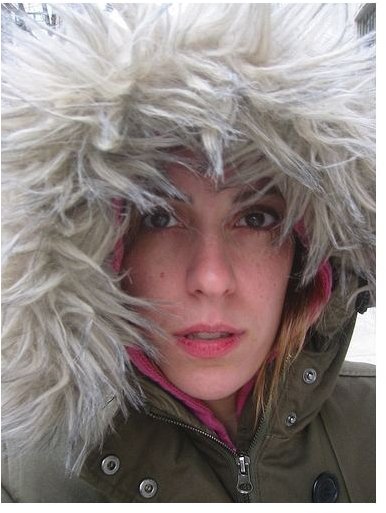 Chapped lips can be a painful condition. Cracks can be so bad that it hurts to even open your mouth. Common causes include cold, dry weather, dehydration, licking the lips, nutritional deficiencies and certain medications.
Natural Treatments
When the weather is cold and dry, take extra precautions to protect your lips. Use a humidifier in your house during these times to keep the air moist.
Stay well hydrated by drinking plenty of water. Avoid or limit beverages that dehydrate the body such as coffee and alcohol. Be aware that certain medications, such as antihistamines and diuretics, can also dehydrate the body.
Avoid licking your lips. Although this applies moisture, saliva evaporates quickly, leaving the lips feeling drier than before.
Eat a well-balanced diet to prevent nutritional deficiencies. A diet lacking iron and B vitamins can particularly put one at risk of chapped lips. Foods high in iron include dark, green vegetables, liver, egg yolks, beans, dried fruits and artichokes. Foods high in B vitamins include liver, turkey, tuna, potatoes, whole grains, beans and bananas.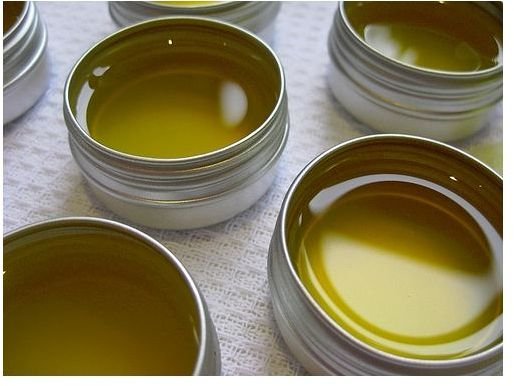 Beeswax
Beeswax is one of the best treatments for chapped lips. You can either buy beeswax lip balm (make sure there are no added chemicals) or you can make your own. The following is a recipe from Mountain Rose Herbs:
Melt 4 teaspoons of grated beeswax, 1 tablespoon of mango butter, 1 tablespoon of olive oil and 2 tablespoons of sunflower oil over low heat in a double boiler. Remove from heat and add 5 drops of nutmeg essential oil, 15 drops of mandarin essential oil and a few drops of vitamin E oil. Vitamin E is a natural moisturizer and can help promote healing. Stir until well blended and immediately pour into containers. Do not close the container until the lip balm is completely cool.
If you don't have a double boiler, you can add a small amount of water, about an inch deep, in a shallow sauce pan and place a pyrex measuring cup in the saucepan. Add the ingredients in the measuring cup. You can also melt the beeswax and oils in the microwave but use small increments of time to prevent overheating.
You can buy containers designed for lip balms. Some drug stores and crafts stores sell them. If you can't find any near you, you can always buy them online or you can buy a store-brand lip balm, empty it, clean it and add your recipe.
"Pointy" paper cups (like those used for water coolers) make wonderful disposable funnels to pour your mixture into tiny containers. Just cut off the point.
Essential oils should be 100 percent pure oils, preferably organic.
Manuka Honey
If your lips are severely chapped, this treatment may be best for you. Manuka honey will help keep the lips moist and promote healing. In addition, it has antibacterial properties which will help prevent infection. Apply a small amount directly on the lips.
References
Mother Nature: Chapped Lips - https://www.mothernature.com/Library/Bookshelf/Books/47/31.cfm
Mountain Rose Herbs: Craft Your Own Lip Balm - https://www.mountainroseherbs.com/newsletter/11/january/lipbalm.php
Photos:
Disclaimer
Please read this disclaimer regarding the information contained within this article.