Excema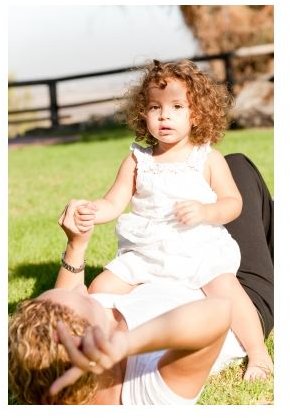 Almost all infants are affected by the condition, at some point, even if very minor. While there is no known cure, there are many natural eczema treatments that can help control it. A few examples of these natural treatments may just relieve your child's symptoms.
Food Allergies:
Keeping your child's diet well-balanced and nutritional may go a long way to treating the symptoms of eczema. The body requires a certain amount of fats that are converted into the natural anit-inflamatory compounds. An increase of oily fish, for example, may with this process. These are foods such as salmon, trout, kippers and herring. Other foods that that provide some of these essential fats, and may be much more accepted in the diet of young children, are avocados, nuts (excluding peanuts) and various seeds. Foods that are high in Vitamin E are effective in controlling the dryness and itchiness, such as almonds, sunflower seeds, whole grains and green leafy vegetables. There are also a number of foods that can exacerbate the eczema including dairy, eggs, chocolate and citrus fruits.
Probiotics:
Often referred to as "good bacteria," probiotics are intestinal bacteria that are often believed to aid in the suppression of the dangerous bacteria and strengthen the digestive tract. Studies have been conducted to determine whether giving probiotics to pregnant mothers would be effective in preventing eczema after the child is born. In this study, it was found that after two years the priobiotics were more effective than the placebo at preventing the symptoms of eczema. Studies on using probiotics to treat eczema in infants and children have also been conducted. The results of these studies indicated that this sort of treatment was only effective in those children who have food allergies.
Herbal Creams and Gels:
Various types of gels and creams that are made from herbal extracts may be used to lessen the symptoms of eczema. The most common herbal extracts, which are used to treat itchiness and inflammation are chamomile, licorice and witch hazel. Although studies have been conducted to compare the use of these herbal creams and gels to those of prescribed methods such as hydrocortisone, the results are varied. The licorice gels and chamomile creams were more effective in treating symptoms than the witch hazel, however.
Gamma-linolenic Acid
Gammma-linolenic acids, also know as GLA, are essential fatty acids that are found in plant-based oils. Theses acids are essential to the health of humas, however they are not made naturally in the body. GLA's can be obtained from foods and also from oils such as evening primrose and borage. Evidence that the use of GLA's to prevent or reduce the symptoms of eczema is inconclusive. Before deciding upon this type of treatment, it is important to discuss the various options with a physician.
Natural Relief for Baby Eczema:
Oils such as almond, jojoba and avocado can be found in health shops and can also be applied to the skin as a treatment of symptoms. Aloe vera, mango and shea butter are also recommended for treatment. Most of these natural remedies are made in very gentle formulas for infant and children skin. When choosing a natural remedy, it is always best to try to obtain samples of the product first, in case they do not have an effect on the child. Also, the remedies should be tested on a small portion of the child's skin which is not effected by the eczema to ensure that the child does not have an allergic reaction to any of the natural ingredients.
Home Remedy for Eczema:
For the dryness that is associated with eczema, it is important to keep moisturizers around the home to treat the child's skin. These moisturizers should be free from dyes, preservatives, alcohol (which can dry skin) and scents. Additionally, the previously discussed methods for treatment, with the exception of priobiotics could be administered or found from items within the home.
Resources
Mother & Child Health: Treating Children's Eczema Naturally by Stacelynn Caughlan
https://www.motherandchildhealth.com/Children/eczema.html
Home Remedies: Eczema
https://www.home-remedies-for-you.com/remedy/Eczema.html
Image: photostock / FreeDigitalPhotos.net
https://www.freedigitalphotos.net/images/view_photog.php?photogid=2125