Vegetarian Children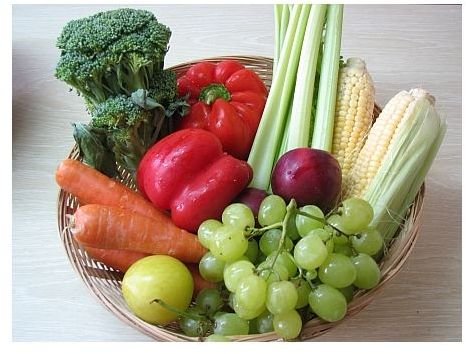 There is a notion that vegetarians do not get all of the proper daily nutrients but this is not so. When meals are planned properly, children are able to get a full serving of protein, fruits and vegetables every day. It might not be a traditional diet, but it has many health benefits, especially when it comes to children.
The Long-term Benefits
There are a few different types of vegetarians: lacto-ovo-vegetarian, lacto-vegetarian, ovo-vegetarian, partial vegetarian and vegan. Some avoid red meat but eat fish or avoid all meat, while others eat certain animal byproducts like milk, eggs or both. When a child's consumption of meat and animal byproducts are decreased or eliminated, it makes them less at risk for certain diseases like heart disease and arthritis. It also decreases high blood pressure and cholesterol since the diet is low in fat.
Also, children do not take in the hormones that are normally found in meat. In order for farmers to increase their production of milk and cattle, they resort to injecting the animals with growth hormones and other drugs. These hormones have been shown to effect children in negative ways. For example, some studies believe that these hormones are the reason why young girls are developing faster and starting their menstrual cycle at an earlier age.
A vegetarian diet is challenging to maintain, and vegetarians who do not plan their meals properly can have detrimental protein, vitamin and mineral deficiencies. However, if you do your research, you will find that a couple servings of whole wheat and legumes a day can easily satisfy your protein requirement (roughly 35 grams per day).
Helping your children understand what a balanced diet is and how to plan one can prepare them for a healthy adulthood. Plus, it can make them more compassionate individuals who are conscious eaters that are willing to try things outside of the norm. As a parent, it's your job to expose them to a variety of foods, and although they might not be on the same page with you right now, their tastes might mature as they get older.
Make Meals Fun
When preparing meals for vegetarian children, it's important to make them tasty and fun to eat. Even making faces out of simple salad ingredients can entice children to eat their meal. There are also vegetarian finger foods like mini corn dogs, and other vegetarian products with a traditional take like pizza burgers. It's all in how you present the food to your children. As far as they know, it's normal to eat a spinach salad with garbanzo beans, but if they turn their nose up at the thought of this kind of meal, you have to make it look appetizing and fun. Who knows you might have children wanting to be vegetarian.
Please read this disclaimer regarding the information contained within this article.