An Insulin Pump Comparison Guide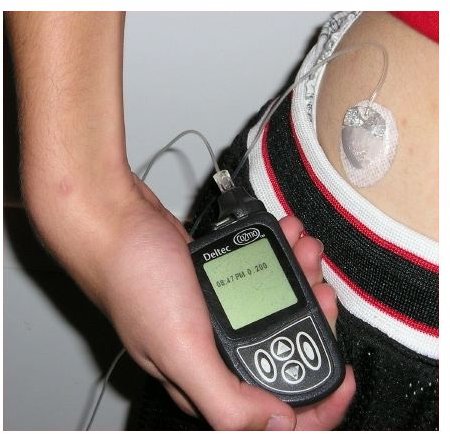 Choosing the right insulin pump can be confusing, but an insulin pump comparison should help you to determine the right one to meet your personal needs. Before you can make a decision, it is important that you know what specific features each pump has and then match those to your lifestyle and requirements.
One Touch Ping
Manufactured by the Animas Corporation, the One Touch Ping has many advantages. It can deliver insulin as small as 0.025 U/hr, the smallest unit of any insulin pump. With the Ping, you also benefit from a remotely operated glucose meter that can test glucose levels like a normal meter and send the results to your pump.
You can program 500 of your favorite foods and nutritional values into the Ping, allowing you to have nutritional information at your fingertips to help adjust insulin levels even when not at home.The Ping also features a self-illuminating screen and is water proof for up to 24 hours in 12 feet of water.
One of the Ping's biggest drawbacks is that its reservoir only holds 200 units, roughly 100 fewer than most pumps. And although the Ping comes complete with many non-typical features, non-tech savvy users may have difficulty understanding how to use them.
Accu-Chek Spirit Insulin Pump
The Accu-Chek Spirit Insulin Pump manufactured by Roche Diagnostics features a large 315 unit insulin reservoir. It also features a 180-day back-up unit so that you are never caught off-guard.
The backlit display allows you to read the pump even in the dark, and the screen is reversible allowing easy reading from any angle. The Accu-Chek also allows users to download their blood sugar readings and insulin infusion information to a personal computer or handheld device for analysis.
Omnipod Insulin Pump
The Omnipod, manufactured by the Insulet Corporation, was designed to eliminate the bulkiness and long tubes associated with typical insulin pumpts. The unit is self-contained and sits directly on the skin, eliminating the need for tubing and other accessories. The device is virtually painless and unobtrusive. It is controlled remotely with a handheld device and features a built in glucose meter.
The upfront costs for the Omnipod are typically less expensive than traditional pumps, but since each pod only lasts for a certain period of time, you will need to purchase many of them.
Some users of the Omnipod have expressed concern that the adhesive is not very good and that the unit requires extra tape to help keep it in place. Others have also expressed concern over a long wait for new pods, and have had to resort to insulin injections while waiting for their new pods to arrive.
Sources
Content Source:
https://www.myomnipod.com/pdf/Diabetes%20Care_Vol.29_2006_2175.pdf
https://www.diabeteswellbeing.com/insulin-pumps.html
Image Source:
https://upload.wikimedia.org/wikipedia/commons/8/89/Insulin_pump_with_infusion_set.jpg