Information Regarding the Cautions of Sinus Medication and Diabetes and High Blood Pressure, Addressing Specific Health Concerns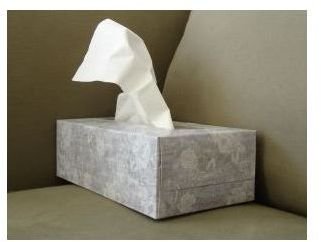 Concerns Regarding Sinus Medications
Concerns about sinus medications may include possible drug interactions or side effects, especially if you are on prescription medication. You may also wonder what effect some sinus medications may have on your health issues. Your apprehensions are valid in light of the seriousness of both high blood pressure and diabetes.
Pseudoephedrine
Pseudoephedrine is a common ingredient in decongestants to help you breathe easier. It is widely available under the brand names Sudafed®, Contac Cold®, and other OTC medications. While it may offer some relief, it does have side effects and possible drug interactions which make it inappropriate for those with diabetes and high blood pressure.
It may cause a rapid or uneven heartbeat. You may also experience restlessness or insomnia. The health risk comes from its effect on blood pressure. It can raise your blood pressure and interfere with certain medications including ACE inhibitors.
ACE inhibitors are commonly prescribed blood pressure medications. Diabetic patients may also take these drugs to prevent kidney damage. If you see this ingredient listed with the sinus medication, avoid taking it unless you consult your doctor.
Antihistamines
Antihistamines may offer relief from sneezing, watery eyes, and other symptoms associated with a sinus condition. The major drawback of these medications is the drowsiness they cause. Another concern is with other side effects. You may experience dizziness when taking this medication.
Dizziness is also a side effect of blood pressure medications such as water pills and some diabetes medication. If you experience this side effect, taking another drug with a similar influence may worsen this condition.
NSAIDs and High Blood Pressure
Sinus medications often contain other drugs to help relieve the pain associated with sinus pressure. The problem with sinus medication and diabetes and high blood pressure is that non-steroidal anti-inflammatory drugs or NSAIDs can also evaluate your blood pressure.
Choosing a Medication
When it comes down to it, you have two primary cautions when considering sinus medication and diabetes and high blood pressure: effect on blood sugar and blood pressure. If you are experiencing heavy discharge with your sinus issue, see your doctor. Some sinus infections are caused by bacteria in which case an antibiotic will be the wisest course of treatment.
Your choice will also depend upon your general health and if your diabetes and high blood pressure are under control. Any prescription medications also play a role. A medication you may discuss with your doctor is loratadine. Commercially, this product is sold under the brand names Alavert® and Claritin®. You can also find it in generic form. According to the Drugsite Trust, the primary concerns with using this drug involve liver and kidney disease.
When faced with the dilemma of sinus medication and diabetes and high blood pressure, take the time to educate yourself about the risks of taking OTC drugs. Your pre-existing health conditions complicate your choice. If you are uncertain, talk to your doctor about appropriate options for you and your particular situation.
References
Albuquerque Journal: Advil Cold and Sinus
Drugsite Trust: Loratadine
Mayo Clinic: Acute Sinusitis