Find Safe and Natural Remedies for High Blood Pressure Problems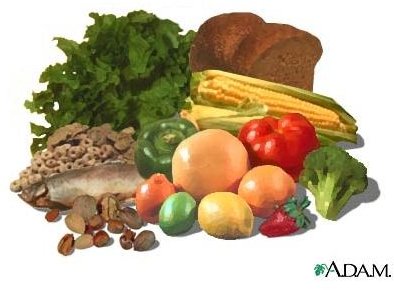 High Blood Pressure
According to the American Heart Association, one in three adults age 20 and older in the United States (almost 75 million people) have high blood pressure, also known as hypertension. It is more common in older people, African Americans, and those with a family history of high blood pressure. It is regarded as a major risk factor for strokes and heart attacks.
Over 80% of people with hypertension have borderline-to-moderate high blood pressure and most can be treated successfully with diet and lifestyle changes. In fact, natural remedies have been shown to be superior to medications when treating borderline-to-mild cases. Actually, there is increasing evidence that medications may cause more harm than good in some people, including increasing one's risk of heart disease. Below are natural remedies for high blood pressure.
Natural Remedies
Diet
Maintain a healthy body weight. Diet sensibly (do not use diet pills). Losing just ten pounds can help lower high blood pressure.
Eat a diet high in potassium and low in sodium.
Eat more plant foods. In general, vegetarians have lower incidences of high blood pressure than non-vegetarians. Plant foods are an excellent source of complex carbohydrates, fiber, essential fatty acids, vitamin C, calcium, magnesium, and potassium and are low in refined carbohydrates and saturated fats (all of which have a positive impact on blood pressure).
Avoid or limit the intake of animal fats.
Foods particularly helpful for high blood pressure include celery, onions, garlic, green leafy vegetables, nuts and seeds, cold-water fish, whole grains, legumes, and citrus fruits.
Supplements
Take flaxseed oil or fish oil supplements. Both of these natural remedies have been shown by many studies to lower high blood pressure.
Coenzyme q10 (coq10) has been shown by several studies to be an effective remedy. It has been reported that 39% of people with high blood pressure were deficient in coq10. Even without a deficiency, coq10 can help in lowering high blood pressure.
Besides eating garlic, taking a garlic supplement may help improve results.
Studies have shown that taking hawthorn extracts helped individuals with borderline-to-mild cases.
Lifestyle
Avoid or limit alcohol. Men should have no more than two drinks a day and women should have no more than one drink a day.
Do not smoke. Smoking damages blood vessels. Find natural ways to quit smoking.
Stay active. Exercise regularly. Brisk walking, cycling, and swimming are all effective workouts. Thirty minutes a day is recommended but at least five days a week is sufficient.
Reduce stress. Try deep breathing exercises, meditation, or yoga. All have been shown to help lower high blood pressure naturally. Find more fun ways to reduce stress.
When using natural remedies for high blood pressure, you should see results in one to three months.
Sources Used
Michael Murray, N.D. and Joseph Pizzorno, N.D. Encyclopedia of Natural Medicine (1998)
NHLBI: Your Guide to Lowering High Blood Pressure - https://www.nhlbi.nih.gov/hbp
Photo Credit
Image courtesy of the National Library of Medicine (NLM).
Disclaimer
Please read this disclaimer regarding the information contained within this article.