Homeopathy for Insomnia: Learn Safe, Effective and Gentle Treatments to Solve Your Sleep Problems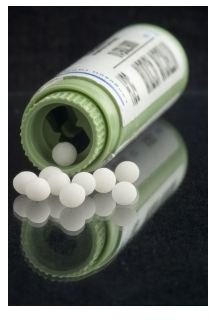 Insomnia is a serious sleep disorder that affects around 40 percent of adults worldwide. Studies conducted by the United States Department of Health and Human Services have revealed that more than 60 million US citizens suffer from sleeping disorders. According to psychiatryonline.org, women are more prone to sleep disorders than men, possibly due to many psychological and physiological reasons.
Chronic insomnia can affect individuals for a prolonged period and cause fatigue, both mental and muscular, abnormal alertness, and hallucinations. There are several causes, including:
Stress or anxiety, particularly financial stress and work pressure.

Hormone shifts during menopause or before menstruation.

Overdependence on psychoactive drugs and stimulants such as amphetamines, methylphenidate, caffeine, and certain herbs and medications.

Certain psychological causes such as clinical depression, schizophrenia, obsessive compulsive disorder and bipolar disorder.
There are several prescriptions and over-the-counter medications for treating insomnia, but this can cause side effects such as abnormal sleep patterns, extreme drowsiness and allergic reactions. Use of conventional medications can be very dangerous. However, there are other alternative treatment options, including herbal remedies and homeopathy for curing insomnia. Alternative forms of treatment for sleep disorders have achieved some success. Natural approaches such as behavioral therapies can be a perfect therapy to treat insomnia.
Image, top-left: Image of a homeopathic medicine/public domain/wikimedia commons
Homeopathic Remedies for Insomnia
Nux Vomica:
People suffering from insomnia due to extreme stress and work pressure can take advantage of Nux Vomica. The medicine can orally consumed if the person experiences sudden awakenings at night or early in the morning. Homeopathic doctors usually recommend this remedy and advise patients to consume it in lower potency (6X). Please consult your physician for dosage and other important information.
Ignatia:
If you are suffering from sleep disorders due to work-related stress, then ignatia can be a perfect homeopathic remedy for you. This can also be taken if you are emotionally stressed. Consuming this medicine at a low potency 6X can be very beneficial.
Aconite:
Persons suffering from insomnia due to frequent nightmares, stress, shock or grief can have aconite at a lower potency. However, it is very important to consult your doctor before consuming any.
Coffea Crudea:
This is prepared from pure coffee beans. The preparation is purely based on strict homeopathic guidelines and the effect is completely distinct from the coffee we drink. It is to be given to patients who experience extreme restlessness in sleep. Coffea Crudea can also help reduce the habit of consuming too much caffeine before going to sleep.
Please read this disclaimer regarding the information contained within this article.
References
https://www.altmd.com/Articles/Homeopathy-for-Insomnia
https://en.wikipedia.org/wiki/Insomnia
Complete Guide To Homeopathy Dr. Nicola Geddes and Dr. Andrew Lockie.