Kidney Stones
Passing kidney stones can be a very painful treatment and can get expensive. Statistics show that 1 in 10 people get kidneys stones at one point in their lives. The good news is that approximately 90% of kidney stones can be passed naturally. This can occur by using natural kidney stone treatments. Since kidney stones are a buildup of uric acid, calcium and other substances that form hard deposits, it is not a surprise that part of the cause is from dehydration. So before you go spending wads of cash in medical bills, try these home remedies because chances are your kidney stone can be passed naturally. This treatment can include a variety of fruit, vegetable or tea remedies so only a few will be mentioned.
Kidney Cleansing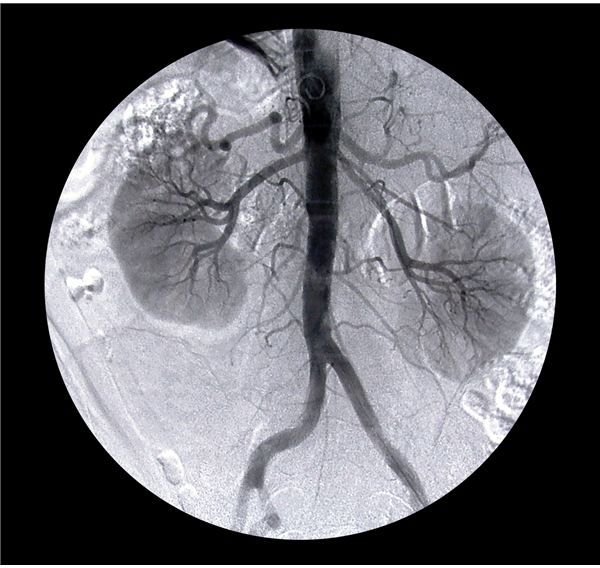 Fruit and Herbs
First off whatever you do drink more water and lots of it. One tip that can help with passing kidney stones is to eat citrus fruits such as lemon and orange. In recent times many people have used a combination herbal tea. The tea is a mixture of the following ingredients: cramp bark, wild yam root, yarrow leaf, hydrangea root, joe-pye weed, , plantains leaf and corn silk. To make this concoction you will need to take 1¼ cup of water and bring it to a boil. Once boiling, add the hydrangea root, wild yam root, and cramp bark to the water. Lower the flame and allow it to simmer about 10-15 minutes before turning off. Now add the rest of the ingredients and allow to sit covered for about 20 minutes. Use a strainer to separate the tea and it's ready to store in a cool place. Drinking this tea several times a day is recommended for the benefits. To reduce bleeding caused by the kidney stones you can add ½ teaspoon of shepherd's purse tincture to it.
A Tropical Plant
A popular aid in dissolving kidney stones is an herb called chanca piedra. It is known as 'break stone' because of its reputation of successfully causing one to pass kidney stones. This plant is native to the forests of the Amazon, and parts of India and China. It is a small shrub type of plant in the Phyllanthus family of plants called Phyllanthus genus and is used to help dissolve gall stones and kidney stones. In addition to dissolving stones it is also an analgesic (relieving pain). Chanca piedra is it's known name given in Peru where it is also used to treat diabetes and other health problems. It should be purchased dry as leaves and stems. To make tea for 1 serving use 1 teaspoon of chanca piedra and 8 oz of water, bring to a simmer on low for about 5 minutes, strain and drink. The chanca piedra has a bitter taste so lemon can be added to improve taste.
Celery Seeds and Kidneys
Celery tea is also a natural kidney stone treatment. It is very easy to make and consists if 1 tablespoon of celery seeds boiled with a pint of boiling water. Strain and cool, then you have a full day's worth of servings. You should drink the tea several times a day as celery seeds work directly with the kidneys. It helps lessen water retention and improves cleansing which is handled by the kidneys. It should not be taken by pregnant women as it is a uterine stimulant.
Consulting a Doctor
Talk to your doctor before using any herbs for self treatment as some may have serious side effects on certain people. Herbs can be easier on the body when treating used instead of medication but can also be equally harmful to people with pre-existing medical condition or allergic reactions. Check with a doctor before trying any natural remedies as many plants and herbs are uterine stimulants and should not be consumed by pregnant women.
Disclaimer
Please read this disclaimer regarding the information contained within this article.