Why Drink Boneset Tea: The Medicinal Benefits of the Boneset Herb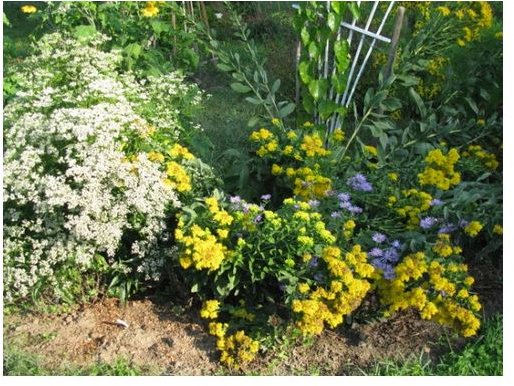 Boneset the Herb
The herb boneset is in the Compositae family or Asteraceae family of plants, along with daisies, sunflowers, and chamomile. Also known as agueweed, feverwort, and Indian sage, the boneset herb has been used for centuries by the North American Indians to treat respiratory illnesses and fevers. It was even included in the old American text for standardized drugs, the United States Pharmalopecia, until 1916.
Today, the boneset herb is still used in traditional herbal medicine as an effective remedy for influenza. It is indigenous to North America, and grows in Europe as well. Boneset is gathered in late summer and early fall. The whitish flowers and large green leaves can be dried and then used to make boneset tea whenever necessary.
Benefits of Boneset Herb
Boneset is primarily a herb to help fevers, aches and pains, and respiratory infections. Its flowers and leaves contain volatile oils, bitter elements such as eupatorin, tannins, flavonoids, sterols, and gallic acid. It is well-known as a strong diaphoretic, helping the body eliminate toxins through sweating, and at the same time assisting a fever run its natural course so it can safely subside. Boneset also acts as a mild laxative and a diuretic, again assisting the body in cleansing, a necessary step in healing any infection.
A hot cup of boneset tea will also relieve the aches associated with influenza. It has anti-spasmodic properties, beneficial for all pains, for stomach cramps, arthritis, and muscle tension. As an anti-catarrhal herb, boneset helps to clear mucous from the upper respiratory tract, relieving congestion.
How to Make Boneset Tea
To make boneset tea, infuse one to two teaspoons of the dried herb in one cup of boiling water. Let the tea brew for ten to fifteen minutes, covered for more potency. For fevers, boneset tea should be drunk while still very hot. A herbal influenza blend includes two parts of boneset herb with one part elder flower herb, and one part peppermint. Drink this infusion every one to two hours while in the midst of the flu for safe and soothing relief. Boneset also blends well with yarrow, cayenne, and ginger. Always talk to a health care professional when using herbal remedies, especially if on any prescription medication. Boneset herb can cause an allergic reaction to people with a ragweed allergy, and in excessive doses, an upset stomach.
Sources:
Hoffmann, David. "The Complete Illustrated Holistic Herbal: A Safe and Practical Guide to Making and Using Herbal Remedies." (Element Books, 1996).
photo by: Green Garden Vienna
Please read this disclaimer regarding the information you have just read.