Benefits of Celery Seed Tea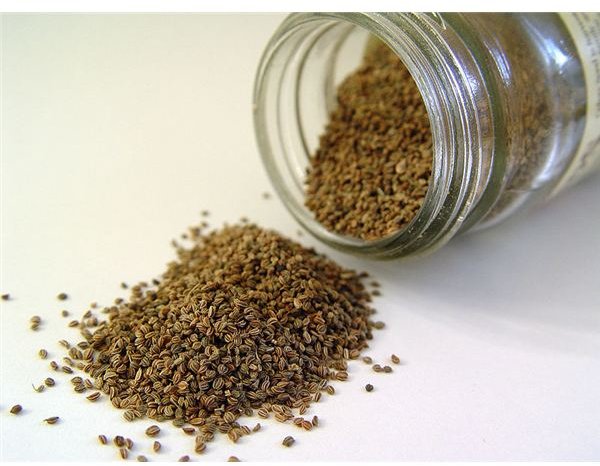 Celery as a Botanical Medicine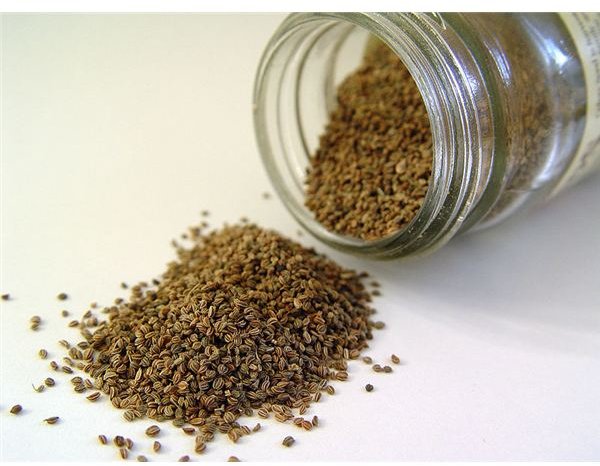 Celery is a great vegetable, cooked or raw, and the aromatic seeds make a unique and pleasing cooking spice for soups, stews and sautés. The seeds, which are rich in phytochemicals and nutrients, can also be used for their medicinal properties. While not a common Western botanical, they have been used for centuries in Eastern medicine. An herbal infusion made from the freshly crushed seeds can be drunk for overall well-being, to lesson the symptoms of common conditions such as arthritis and urinary tract infections or simply for a calming effect.
Diuretic
Celery seeds are one of the most well-known diuretic herbs. They help the body release excess fluids, reducing water retention and supporting the natural removal of toxins from the body. As a diuretic, celery seed may be helpful for relieving the symptoms of rheumatoid arthritis and gout. It may also help to lower blood pressure. There have been no scientific studies to support the claim that celery seed can reduce arthritis symptoms. According to the University of Maryland Medical Center there have been positive studies showing that this botanical can lower blood pressure and even reduce high cholesterol levels, but on animals, not humans.
Urinary Antiseptic
Celery seeds are also helpful for supporting urinary system health. They are not a cure for any condition, but because of the diuretic action and also acting as a urinary antiseptic, drinking celery seed tea can help treat urinary tract infections and tone the kidneys. The antiseptic properties are based on the high content of volatile oils in the seeds, particularly apiol.
Sedative
While not the first herb that comes to mind in the treatment of depression, tension and anxiety, celery seed is actually beneficial for mental well-being as well. It has sedative properties, which is helpful for easing stress and supporting a calmer, more balanced mood. The gentle sedative effect as well as carminative properties can also be helpful for calming an upset stomach.
Tea Recipe
To make a cup of celery seed tea use one to two teaspoons of the seeds for one cup of boiling water. Crush the seeds and then steep in the water for ten minutes, covered. Strain. Drink up to three cups a day.
Celery seed blends very well with dandelion, another powerful cleansing herb. For arthritis it can also be combined with bogbean.
Safety
Celery seed is generally safe but there are cases where it should be avoided. Pregnant women should stay away from this herb as it can possibly stimulate uterine contractions. While beneficial for the kidneys, talk to your doctor before use if you have any serious problems, such as inflammation of the kidneys. If you are taking any other medications, discuss the use of this herb with your doctor.
References
University of Maryland Medical Center. Celery Seed. https://www.umm.edu/altmed/articles/celery-seed-000231.htm
Balch, Phyllis A. " Prescription for Nutritional Healing." Fourth Edition (Penguin Books, 2006).
Hoffmann, David. "The Complete Illustrated Holistic Herbal: A Safe and Practical Guide to Making and Using Herbal Remedies." (Element Books, 1996).
photo by Howcheng/wiki
Disclaimer
Please read this disclaimer regarding the information contained within this article.