Learn How to Use Herbs to Increase Sex Drive in Women: Herbs to Increase Blood Flow, Improve Mood and Prevent Dryness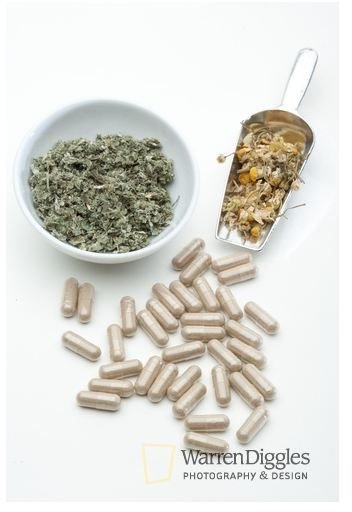 What Causes Low Sex Drive in Women?
There are many reasons why a woman may experience low sex drive during times of her life. Menopause, medical conditions, medications, fatigue, stress, low self-esteem, depression and relationship problems are some of the many causes. The following herbs to increase sex drive in women can be helpful, but it is important to address the root cause.
Herbs
Damiana
Damiana, Turnera diffusa, is a small shrub with sweet-smelling leaves and small, yellow flowers that can be found growing in Southern California, Texas, Mexico and Central America. It was used as a general health tonic as well as an aphrodisiac by the Mayan and Aztec Indians, and today it is made into a liquor in Mexico that is very popular among those who wish to enhance their sex lives. Damiana contains alkaloids that increase blood flow to the genital area and is said to help women achieve orgasm. It is also said to invigorate the nervous system, promote physical endurance, relieve anxiety and treat mild depression. You can buy capsules, a liquid extract or dried leaves. To prepare a cup of tea, pour 1 cup of boiling water over 1 to 2 teaspoons of dried leaves, cover and steep for 10 to 15 minutes.
Horny Goat Weed
Legend says the aphrodisiac effects of this herb were discovered by a Chinese goat herder when he noticed his goats were sexually excited after eating the weed. Horny goat weed, a species of Epimedium, grows wild in China and has been used medicinally for over 2,000 years. It is not known exactly how it works, but according to research on animals, it did increase dopamine levels, which can increase sex drive. You can buy horny goat weed tea bags, tablets or capsules.
Tribulus
Tribulus terrestris is considered a pest weed that grows in many areas throughout the world. It appears to enhance sexual functioning in women by increasing luteinizing hormone levels, which causes the body to produce testosterone, thus leading to an increase in libido. It is also believed to relax smooth muscles, improving blood flow to the genitals. This herb is often used as an aphrodisiac. Tribulus comes in the form of capsules and tablets.
Other Herbs to Increase Sex Drive in Women
Ginseng - This herb can help energize the body, increase sex hormones and benefit women with menopausal symptoms or high levels of stress.

Muira Puama and Gingko Biloba - In one study involving 202 women with low sex drive, 65 percent of them had a significant increase in libido after taking a combination of muira puama and ginkgo biloba for one month. This study was published in Advances in Therapy.

Fenugreek - This herb has an estrogenic effect and not only is it suppose to increase libido, it may help minimize vaginal dryness in women going through menopause.
Consult your health care provider before taking any herbs if you have a medical condition or you are pregnant, breastfeeding or taking medications.
References
Mayo Clinic: https://www.mayoclinic.com/health/low-sex-drive-in-women/DS01043/DSECTION=causes
Herb Wisdom: https://www.herbwisdom.com/herb-damiana.html
How Stuff Works: https://health.howstuffworks.com/wellness/natural-medicine/alternative/horny-goat-weed.htm
Mountain Rose Herbs: https://www.mountainroseherbs.com
Photo by warrendiggles / Flickr
Disclaimer
Please read this disclaimer regarding the information contained within this article.