Essential Oils for Acne: Find Three of the Best Oils to Treat Acne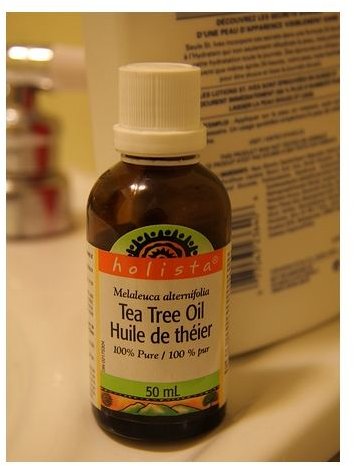 Acne
Acne is the most common skin problem. Instead of using over-the-counter products containing benzoyl peroxide (such as Clearasil or Oxy 10) or prescription topical medicine (like Retin-A), try essential oils for acne. Benzoyl peroxide has a tendency to dry out the skin and can cause redness and peeling. Side effects from Retin-A are more common and the drying and peeling can be quite severe. If used properly, essential oils can help treat acne with substantially fewer side effects. Before using any oil, you should start out with a small amount to check for sensitivity.
Essential Oils for Acne
Tea Tree
Tea tree oil is extracted from the leaves of a small tree native to Australia called Melaleuca alternifolia. This oil has significant antiseptic properties and is effective against a wide range of organisms, including 27 of 32 strains of Propionibacterium acnes (P. acnes), a bacteria responsible for acne breakouts. According to a study conducted at the Royal Prince Hospital in Australia, a five percent tea tree oil solution was shown to have similar effects as a five percent benzoyl peroxide preparation, but with far fewer side effects. If you suffer from moderate to severe acne, you may need a stronger solution of tea tree oil (up to 15 percent) to see positive results.
Tea tree oil easily penetrates the skin, and according to numerous studies, it is extremely safe but can occasionally produce contact dermatitis. Unlike most essential oils, it does not have to be diluted with a carrier oil. You can apply it directly to the skin.
Lavender
Lavender, derived from the Latin word lavare, means "to wash" and is effective against many toxins. This sweet smelling oil, extracted from the flowers of the Lavandula angustifolia plant, has antiseptic and anti-inflammatory properties. It is well known for its skin healing properties, and like tea tree oil, it can be applied directly to the skin to treat acne.
Geranium
Geranium essential oil is extracted from the flowers and leaves of the Pelargonium graveolens plant, which is native to Africa. It has a rose scent and is commonly used in spa treatments to treat skin problems like acne. Geranium oil should be diluted with a carrier oil. Common carrier oils include olive, coconut, jojoba, grapeseed and sweet almond. Add 10 to 20 drops (5 drops if you have sensitive skin) of geranium to 1 ounce of carrier oil.
Using Essential Oils
You can use one of the oils mentioned above by itself to treat acne or you can combine the three together: add 7 drops of tea tree, 12 drops of lavender and 1 drop of geranium to 1 ounce of carrier oil. Cleanse the skin before applying. Cover the affected area with a small amount one to three times a day. The oils should be kept in a dark glass bottle with the lid tightly closed. Store the bottle in a cool, dark place. When buying essential oils for acne, make sure it is 100 percent pure and organic.
References
Michael Murray, N.D. and Joseph Pizzorno, N.D. Encyclopedia of Natural Medicine (1998)
Mountain Rose Herbs: Essential Oils - https://www.mountainroseherbs.com/aroma/ess.html
Photo by Rez.Nation / Flickr
Disclaimer
Please read this disclaimer regarding the information contained within this article.