Sage Skin Care Benefits and Recipes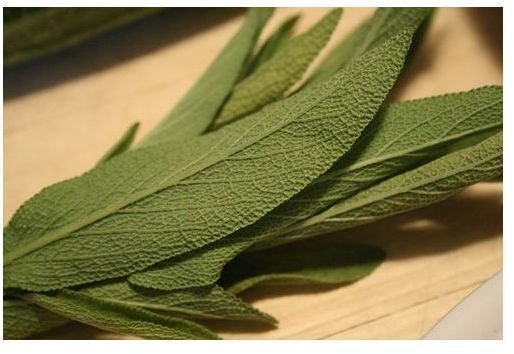 The Properties of Sage for Healthy Skin
Sage leaves have been used for centuries for their medicinal properties, benefiting the digestive system, balancing female problems, and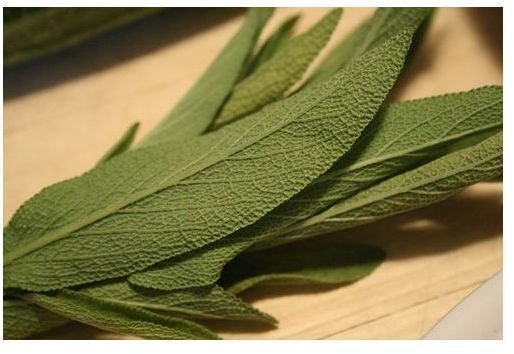 treating common throat and mouth ailments. With excellent astringent properties, acting to contract soft tissue, sage is a natural toner. This action is beneficial for oily skin, dry skin and mature skin. Not only is sage an herbal toner, it also has antiseptic properties, cleansing while tightening. Rich in catechins, phenolic acids, zinc, B vitamins and vitamin C, sage is a rich source of nutrients to nourish the skin and antioxidants to protect cells from free radical damage.
Toning, cleansing and nourishing, why not try sage skin care products or make some of your own with these recipes.
A Note on Sage Essential Oil
While sage is an excellent skin care herb and the essential oil does possess the same beneficial properties, sage essential oil can be irritating to the skin. It is also considered as an oral toxin. While the fresh and dried herbs are perfectly safe for skin care, as well as for cooking and making into an herbal infusion to drink, it is much safer to use clary sage essential oil for all of your aromatherapy needs. Clary sage has very similar properties, without the negative side effects. In skin care clary sage also is ideal for oily skin as it helps to balance the production of sebum in the skin.
Homemade Recipes
To make a homemade cleanser with fresh sage use:
1/2 organic tomato
3 or 4 fresh sage leaves
Quarter the tomato and chop the fresh herb. Toss both ingredients into the blender and blend very lightly, just enough to make a pulp. Rub the tomato sage cleanser into the skin with a circular motion for about two minutes. Rinse with warm water.
For a sage toner use:
1 tablespoon distilled witch hazel
1 tablespoon sage tea, cooled
First prepare a sage infusion to use for your herbal toner. Steep 1 teaspoon dried sage in 1/2 cup water. Store in the refrigerator for up to three days. Add the witch hazel and sage to a bowl. Dab onto skin with a clean cotton cloth or cotton ball.
Make a renewing mask with clary sage essential oil using:
1/2 cup strawberries, sliced
2 teaspoons raw honey
2 drops clary sage essential oil
Blend the strawberries, honey and clary sage in the blender. Move to a ceramic or glass bowl. After cleansing the skin, apply the mask over the face and neck. Relax for 15 to 20 minutes. Wash off with warm water and pat dry.
For a balancing facial oil use:
1 ounce jojoba oil
6 drops clary sage essential oil
Using a small, sealable glass jar, first pour in the jojoba oil, then add the essential oil. Shake before each use. Apply a thin layer to the face, gently rubbing the oil into the skin. Leave on for five minutes before washing off. Store for up to two weeks in a cool, dry and dark place.
It is very easy and even enjoyable to make your own sage skin care products. Using natural, homemade products you know that your skin is receiving the pure benefits of the ingredients used. Use the tomato cleanser once a week to remove excess oil and dirt. Use the sage toner on a daily basis. Try the renewing mask once a week to remove dead skin cells while also nourishing the skin. Use the facial oil to balance skin tone.
References
Esoteric Oils https://www.essentialoils.co.za/essential-oils/clary-sage.htm
Balch, Phyllis A. "Prescription for Nutritional Healing." Fourth Edition (Penguin Books, 2006).
Photo by The Bittenword.com/flickr
Disclaimer
Please read this disclaimer regarding the information contained within this article.