Anti-Aging Herbs to Improve Well-Being as You Age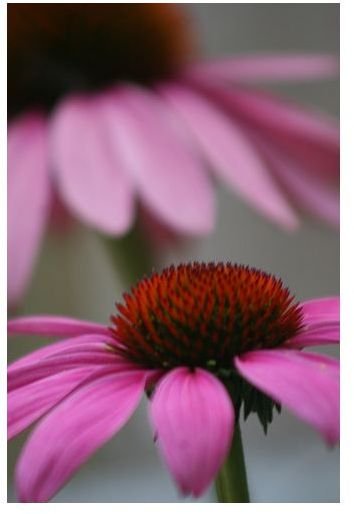 Aging and Plant Medicine
Aging is a natural part of life. Time passes and the body changes. While this process is an integral part of the human experience, one that is out of our control, it is possible to control the quality of aging. Eating a healthy diet, drinking plenty of water, and exercising regularly are three foundational and simple ways to improve well-being and to make the body less susceptible to disease as it ages. Using anti-aging herbs also has its benefits.
Plant medicine can provide a rich source of bioavailable nutrients and antioxidants, which the aging body needs in excess. We have more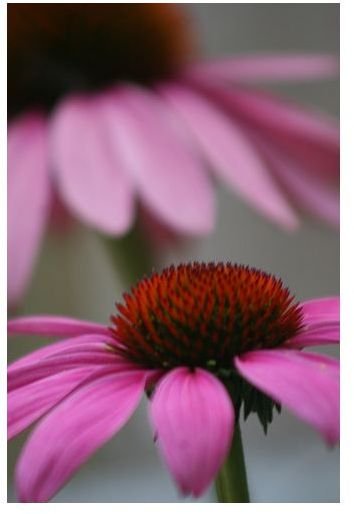 trouble absorbing and assimilating nutrients as we age — this leads to the systems of the body working less efficiently and lowered immune defenses. Also, cells produce more free radicals later in life, leading to a greater need for antioxidants. Aside from nourishing, herbs can have an anti-aging effect through helping to cleanse the body of toxins, which also contribute to aging and slower functioning, and by supporting key bodily systems, such as the immune system, the circulatory system, and the liver and kidneys. Consider using some of the following herbs to improve the health of your body as you age.
List of Herbs
All of the following herbs have anti-aging properties.
Garlic is excellent for the well-being of the circulatory system, improving circulation and lowering high blood pressure and blood lipid levels. It also has a detoxifying effect and is rich in antioxidants.

Echinacea is an important herb for boosting immune health. It stimulates white blood cells and has anti-inflammatory properties.

Ginkgo biloba is important for anti-aging as it increases cerebral circulation and tissue oxygenation. It is also a rich source of antioxidants.

Red clover corrects impurities in the blood while also having a relaxing effect on the nervous system.

Burdock root is rich in antioxidants, B vitamins, magnesium, and silica. It helps the body eliminate waste as a diuretic and an alternative herb.

Dandelion supports liver function, detoxifies through its diuretic properties, and improves the kidneys, pancreas, spleen and stomach.

Nettles is an all-around tonic herb, rich in nutrients and antioxidants. It also has a cleansing and balancing effect on the body.

Bilberry is rich in bioflavonoids, which promote healthy, flexible blood vessels and good circulation. It inhibits bacteria growth and may prevent macular degeneration.

Licorice root is an energizing, stabilizing adaptogen herb. It promotes adrenal gland function, is anti-bacterial, antioxidant, and may also have anti-cancer properties. While very beneficial, licorice should not be used by people who have high blood pressure. Also, do[

](/tools/)not use for long periods of time as licorice can raise blood pressure.

Wild yam is a source of natural steroids, which energize and rejuvenate. It also has anti-inflammatory properties.

Oat straw tones the nervous system and is a rich source of important nutrients, particularly silica, which boosts collagen synthesis. Oat straw promotes supple skin, healthy bones, and healthy blood vessels.
Tips for Use
There is no reason to use each and every plant, and taking more herbal supplements, teas, and tinctures will not necessarily have a more powerful effect. Look over these plants, talk to your doctor, and decide which ones may fit well with your personal health needs. Try a simple, yet effective anti-aging herbal plan such as drinking one to two cups of a beneficial herbal infusion each day and supplement with one or two more plants. Use the same plants for two or three weeks and then rotate with other herbs. For example, drink an infusion of nettles and red clover for cleansing and nutrition while also taking garlic supplements to boost immune health and provide the extra antioxidants. Two weeks later drink a dandelion and burdock root infusion each morning, and a cup of oat straw tea in the evening and supplement with ginkgo biloba.
Anti-aging herbs are safe for general use and can yield lasting benefits when used over time. Be sure to only use dried herbs and supplements from trusted, natural sources. Also, always discuss your use of herbal medicine with your doctor. Some herbs can contradict medications or may not be safe for some serious medical conditions.
References
Balch, Phyllis A. "Prescription for Nutritional Healing." Fourth Edition (Penguin Books, 2006).
Page, Linda. "Healthy Healing: A Guide to Self-Healing for Everyone." Eleventh Edition (Traditional Wisdom, 2003).
photo by David Light
photo by Rhian vK
Disclaimer
Please read this disclaimer regarding the information contained within this article.