Drinking Water May Prevent Cardiovascular Disease: Learn How Much Water You Need to Drink In Order To Prevent Coronary Heart Disease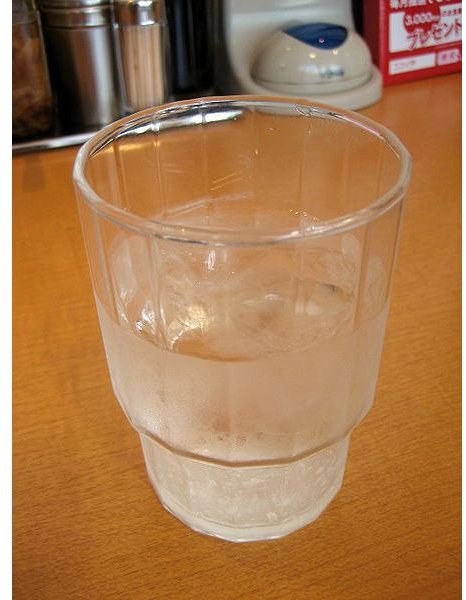 Water - The Cheapest Beverage!
Do you like to go for long stretches without quenching your thirst or do you prefer beverages when you feel thirsty? If so, you may have to change this habit and switch to drinking the most natural and essential beverage, water. Studies have shown that drinking plenty of water every day may keep you from dying of heart disease.
According to the researchers of the California–based Adventist Health Study, drinking water below the average water consumption level could be very harmful to a person's heart. Researchers put up a questionnaire and asked study participants how much milk, cola, coffee, water and other beverages they consumed every day.
Image Credit: Corpse Reviver/Wikimedia Commons/Creative Commons Attribution-Share Alike 3.0 Unported
Drinking Sufficient Water can Prevent Heart Disease
Chief researcher of the project, Jacqueline Chan, has revealed that apart from diet, abstinence from smoking and proper cardiovascular exercises, drinking sufficient water is very important. The main objective of the study is to reveal the link between cardiovascular health and water intake.
The vital data is a result of a huge research project by the Adventist Health Study that was initiated in 1973. The study monitored the health of over 20,000 Californian Adventists and came up with the data on April 25, 2002. The research stats revealed that those subjects who drank five glasses of water daily may be less prone to cardiovascular diseases than those subjects who drank only two glasses of water every day.
The Adventist Health Study statistics showed that women can reduce the chances of heart diseases by 41 percent, if they drank five glasses of water daily.

Healthy men can lower the risks of coronary heart diseases by 54 percent if they drink five or more than five glasses of water each day.
A person who drinks less water may suffer from persistent mild dehydration, which can lead to mitral valve prolapse and other diseases like cancer. Mild dehydration is also one of the most common reasons for constipation and day time sleepiness.
Older people are more prone to suffer from mild dehydration than younger people. Most people over the age of 65 years old end up in a hospital because of dehydration and its symptoms. Water, the natural beverage, is the best option to treat such problems.
It will take more research to discover all of the benefits of water for preventing heart disease. However, drinking at least five glasses of water a day should be coupled with these three other essential alternatives to preventing heart disease—exercise, a healthy diet and not smoking.
Please read this disclaimer regarding the information contained within this article.
References
https://news.adventist.org/2002/05/groubreakig-stuy-liks-water-with-heart-health.html