Low Calorie Lunch Ideas: The Healthy Way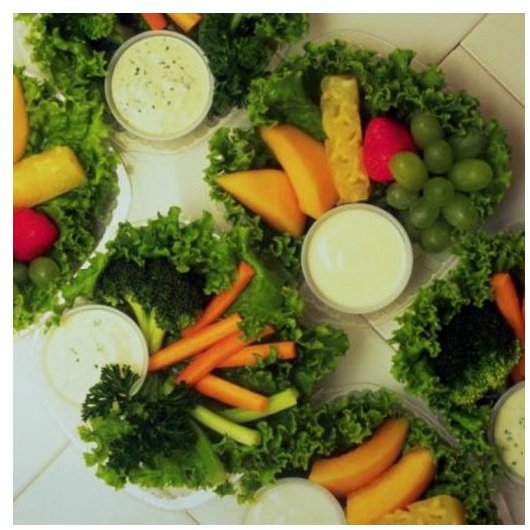 Brown Bagging It
There are so many advantages to preparing one's own food at home and taking it with them for the day. For starters, a person can control the calories more easily and balance the macronutrients of each meal, (carbohydrates, protein, fats). Second, the food a person eats is fresh and without added preservatives. Lastly, with so many of us on a budget these days, a home made lunch - whether eaten at home, or taken to work, is always less expensive than dining out. Here are a few suggestions for low calorie lunch ideas:
Make a wrap with just a few ingredients using cut up raw vegetables such as, bell peppers, cucumber, spinach, or carrots, and then add finely chopped parsley or cilantro. Place a few slices of low-fat turkey meat with the other ingredients on a small whole wheat tortilla, and roll tightly. This meal will have about 250 calories, three grams of fat, 12 grams of protein, 23 grams of carbohydrates, and four grams of fiber.

Soup is a great option for those cold, winter months to warm up without filling up. There are many varieties now available for 300 calories or less, such as: Campbell's Chunky Vegetable Beef, which is only 130 calories per cup, and has just two grams of fat, nine grams of protein, 18 grams carbohydrates, four grams of fiber, and 100 percent of the daily recommendation for vitamin A.

A salad is another light lunch (without heavy dressings), and can really save calories in a healthy way. Here's a flavorful recipe for a strawberry and spinach salad, made with shrimp.
One cup of spinach and mixed greens combined
1/4 cup sliced strawberries
1/2 an ounce of crumbled goat cheese
One small green onion, chopped
Two teaspoons chopped nuts
Six ounces of cooked shrimp
Combine all ingredients above and mix with a vinaigrette dressing made from one-teaspoon vinegar, and one-tablespoon olive oil.
Per serving this salad contains 251 calories, 23 grams protein, 12.5 grams carbohydrate, 12.8 grams fat, four grams saturated fat, 177 mg cholesterol, 2.5 grams of fiber, and 306 mg sodium.
For something different try a whole wheat pita bread cut in half, make a pocket sandwich and save one half for later. Just add some fresh raw greens, 4-5 ounces shredded chicken breast, and thinly sliced tomato. For vegetarians, use a mixture of garbanzo beans and kidney beans. Beans will not only give this light meal protein, but lots of fiber as well.
Low-Calorie Foods
Take Out Low-Calorie Lunches
Sometimes we simply must use fast food as a means of nutrition, so why not have some good ideas for low-calorie lunches on hand to help make sticking to healthy choices a whole lot easier.
Jack in the Box has an "Asian Chicken Salad with Grilled Chicken Strips" at only 160 calories, 1.5 grams of fat, 380 mg sodium, 18 grams carbohydrates, 23 grams protein, and four grams of fiber. Another great selection is from Chick Fil A, known as the "Char- grilled Chicken Sandwich" containing 270 calories, three grams fat, 1,260 mg sodium, 37 grams carbohydrates, 28 grams protein, and four grams of fiber.
If a person has the pleasure of dining out but needs ideas for low-calorie lunches, they can try Applebees. Many of their soups are less than 300 calories, such as the "Chicken Noodle Soup" at a mere 140 calories, and 1.5 grams of fat, 15 grams carbohydrates, and 12 grams of protein. Pair it with some fresh fruit at just 90 calories as a healthy and light side dish to compliment the meal.
There are truly so many ways to lighten up other foods for low calorie lunch ideas, skipping cheese, sauce, and choosing fresh not fried foods, are a few suggestions.
Resources
Light Lunches-www.caloriesperhour.com
Salads-www.medicinenet.com
The 22 Healthiest Fast Foods-www.sparkpeople.com
Nutritional Information-www.applebees.com