Putting Together a List of Foods that Contain Sugar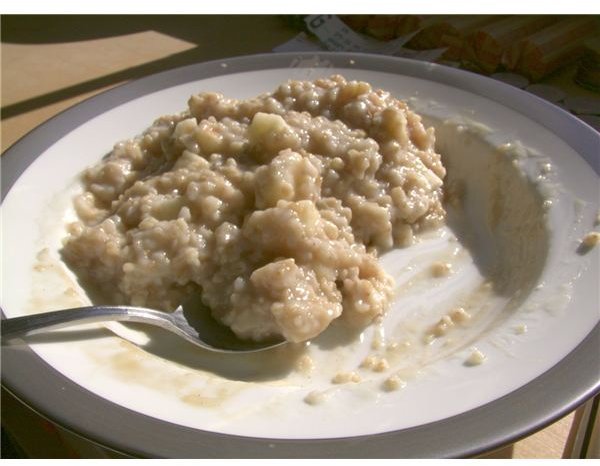 Why You Might Want to Avoid High Sugar Foods
Having a list of foods that contain sugar handy is a great way to know what to avoid when you don't want to spike your blood sugar levels, when you're working on managing diabetes, or when you are looking to cut calories in an attempt to lose weight. There are actually many reasons someone might want to avoid foods that are high in sugars but that's not always an easy task if the information about things like sugar aren't readily available.
In general processed foods such as candy, refined flours and desserts are high in sugar and should be avoided when at all possible, but there are quite a few foods that you might be surprised to learn harbor a lot of sugar in them.
Instant Oatmeal & Cream of Wheat
You might think that picking up a box of your favorite prepackaged instant oatmeal is a great way to start the day, but that may not be the case if you are trying to avoid excess sugar in your diet. For example, Quaker's Strawberry and Cream instant oatmeal contains 12 grams of sugar in each half cup of oatmeal you consume. Cinnamon Swirl Cream of Wheat has a whopping 14 grams of sugar in each serving! Look for options with less than 5 grams of sugar per serving if you're looking to watch your waistline, and try to get as close to zero when you're working to control diabetes symptoms. You can also buy unflavored oatmeal and add your own fresh fruits to avoid all added ingredients.
Canned Spaghetti Sauce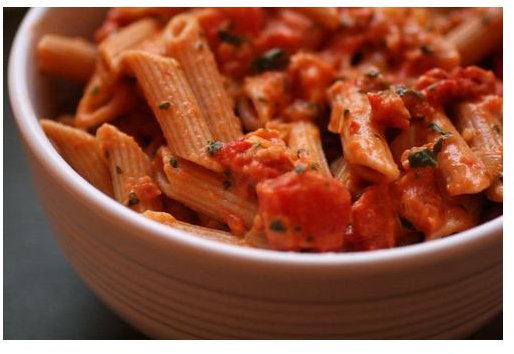 Although spaghetti sauce is touted as a healthy choice when it comes to putting together a meal for the family, some processed varieties contain plenty of unnecessary ingredients such as sugar. Newman's Own Tomato and Basil has 12 grams of sugar in each serving, while many other brands like Prego and Bertolli tend to offer sauces with at least 10 grams of sugar per serving.
Unfortunately a majority of this sugar comes from the high fructose corn syrup you'll find in the ingredient list of these products. Making your own spaghetti sauce can be easy and healthy, enabling you to avoid virtually all sugar that you'd find in a can or jar. Start with fresh tomatoes and add your own favorite spices and vegetables!
Yogurt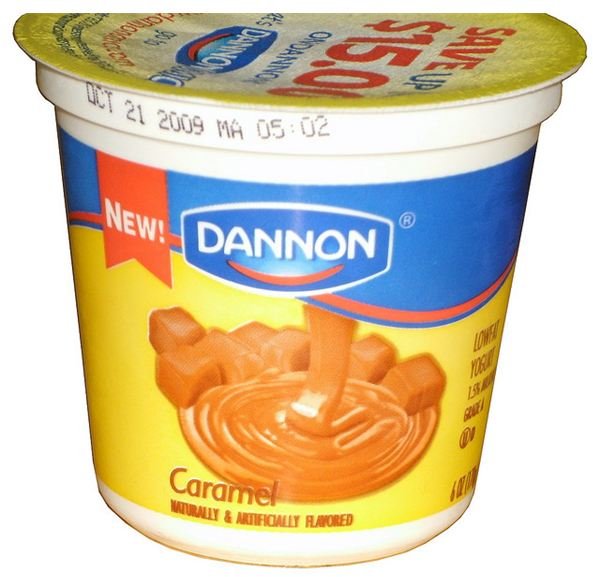 Many companies boast the probiotic powers of yogurt, but fail to recognize the fact that there are usually a lot of sugars found in yogurt that's flavored. Yoplait carried numerous yogurt flavors that have more than 20 grams of sugar per each six ounce serving. For example, the fat free Lemon Burst flavor from Yoplait has 31 grams of sugar!
Even Activia Blueberry yogurt, which is thought of as a healthy food by many consumers, contains 17 grams of sugar. If you want to enjoy the benefits of yogurt without having to look at a list of foods that contain sugar every time, look for natural flavors and organic yogurt with no added fruit.
Resources
WebMD "Sugar Shockers: Foods Surprisingly High in Sugar" Retrieved October 26, 2010
Women's Fitness "Top 10 High Sugar Foods to Avoid" Retrieved October 26, 2010
Image Credits
Flickr/Public Domain