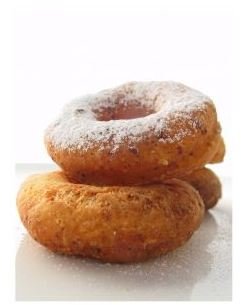 Dietary recommendations are remarkably similar for a wide variety of conditions, and it's no different for gallstones. Over and over, studies show that a move away from a traditional, refined, high-sugar American diet and toward a natural, less-processed diet high in fruits, vegetables, whole grains, beans and other lean proteins is incredibly beneficial.
Gallstones may cause symptoms or be asymptomatic. However, if you know you have gallstones, you've likely experienced the painful symptoms of gallstones blocking the duct leading from the gallblader. When gallstones are not severe enough for a physician to recommend surgery just yet, the patient is usually urged to effect diet and lifestyle changes in order to ameliorate symptoms and attempt to avoid having to have surgery in the future.
There are several foods to stay away from when one has gallstones. Here's a list of many of them, and why they should be avoided.
Avoid Potential Allergens
There are many foods you might be mildly allergic to without realizing it. Eating these foods may irritate the gallbladder, and it would be wise to avoid them as much as possible. To be certain of whether you are sensitive to any of these or other foods, you may want to get tested for food allergies by your physician.
Common food allergens include:
Dairy – includes milk, butter, eggs, cheese, ice cream
Wheat
Soy
Corn
Additives and preservatives
Avoid Highly Processed Foods and Refined Sugar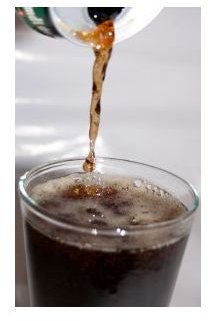 Highly processed foods and refined foods have had most of their nutrition stripped out while they are being processed into something else. These foods are usually a white flour + sugar + fat delivery system. Packaged foods that seem to primarily provide those three things should be avoided.
These include white breads, crackers, donuts, cakes, cookies and pies, especially when not made from scratch. Bakeries and food manufacturers are more likely than home cooks to use additives, preservatives, and trans fats in baking than the home cook, although if you have gallstones, you should watch the homemade treats as well.
Humans didn't evolve exposed to refined sugar, so our bodies aren't accustomed to it and have to work harder to handle it. When you have gallstones, you want to reduce the stress on your digestive and metabolic systems, so avoiding refined sugar is a no-brainer. Studies have found that diets high in refined sugar — sweet desserts and soft drinks high in sugar — increase the risk of developing gallstones.
Avoid Fried Foods and Trans Fatty Acids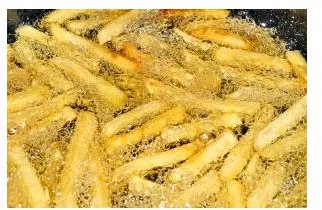 This category overlaps quite a bit with the one above. One way to differentiate them is that the above is mostly about sugar and refined foods, while this warning is about fatty foods, particularly those likely to contain trans fatty acids. Whenever hydrogenated or partially-hydrogenated fats are present in an ingredient list, that product or food contains trans fatty acids, commonly called trans fats. Trans fats and saturated fats are correlated with gallstone development, though the results aren't conclusive.
Many of the prepackaged baked goods mentioned above also contain trans fats, such as cookies, crackers, donuts, and more. Note also that margarine is mostly made up of trans fats, and fried foods tend to be fried in hydrogenated oils, including french fries and onion rings. Read labels and look for the word "hydrogenated." If it has hydrogenated-anything, stay away.
Following a diet rich in whole, unprocessed foods will help you immensely in avoiding rich, sugary, and overly-refined foods. Use this list of foods to avoid for gallstones as a reference, and it may help in managing gallbladder disease.
References
Gallbladder disease: https://www.umm.edu/altmed/articles/gallbladder-disease-000066.htm
What Type of Diet Should I Be on if I Have Gall Bladder Problems? https://www.netwellness.uc.edu/healthtopics/diet/gallbladder.cfm
Images:
https://www.sxc.hu/photo/950510
https://www.sxc.hu/photo/713236
https://www.sxc.hu/photo/1038120