Satisfy Your Carvings with These Easy Low Calorie Meals for One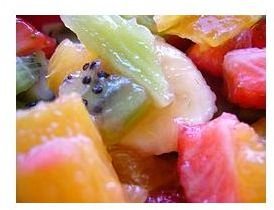 Cooking for One
Consuming low calorie diets does not mean sacrificing taste and flavor. It simply implies making a few changes to the foods you love. And it takes a lot of creativity and planning to come up with tasty and low calorie meals, especially when cooking for one. Any recipe can be adjusted to serve one person. Here are a few easy low calorie meals for one.
Stuffed Baby Zucchini for One - 100.6 Calories per Serving
Ingredients
1 large baby zucchini
1 oz reduced fat shredded cheese
1/4 medium red or sweet onion
1/4 medium red bell pepper
1 clove garlic
½ tbsp parsley
½ tsp chili powder
Salt and Pepper according to taste
Directions
Cut the zucchini in half lengthwise and scoop out the guts from both the halves
Next finely chop zucchini guts, onion, bell pepper, garlic and parsley, if using fresh
Add the chili powder, salt and pepper along with any other seasoning you might like to add to the chopped veggies
Add shredded cheese to the mix and combine well
Now, spoon this mix into the zucchini halves and sprinkle some cheese on top
Bake for approximately 30 minutes at 400 degrees till the cheese turns golden brown
Serve hot
Red Pepper and Lemon Baked Chicken - 125.8 Calories per Serving
Ingredients
1 boneless and skinless chicken breast
½ red pepper, finely chopped
3 tbsp lemon juice
1 tbsp dried oregano
1 tsp black pepper
Directions
Preheat oven to 425
In a baking pan, mix lemon juice with finely chopped red pepper
Add the chicken breast to the pan
Nicely coat the chicken with the lemon juice mix by turning it over a few times
Sprinkle black pepper and oregano on top of the chicken along with some red pepper
Bake it in the oven for about 30 minutes and turn it at least once during cooking
Spinach Mushroom Sauté - 45.9 Calories per Serving
Ingredients
1 ½ cups baby spinach, cleaned
½ cup mushrooms, the one's you like
1 tsp reduced sodium soy sauce
2 tbsp of light Italian salad dressing
Directions
In an 8 inch skillet, combine salad dressing, soy sauce and sliced mushrooms. Cook this mix for 8-10 minutes over medium heat. Add spinach and continue cooking till the spinach leaves wilt. Serve the sauté hot!
Fresh Fruit Salad - 75 to 100 Calories per Serving
Assemble a few of your favorite fruits, like apple, banana, pineapple, mango or berries. Cut them up into bite size pieces and add some fresh mint leaves or coconut. Top with fresh yogurt, and toss lightly until it thoroughly combines. This variation on the standard fruit salad is tasty and filling and can be taken in place of a meal.
Tuna and Apple Open Sandwich - 178.5 Calories per Serving
Ingredients
2 slices whole meal bread
25g low fat soft cheese
½ medium apple, cored and finely chopped
½ tbsp lemon juice
100g tuna in brine, drained
1 spring onion, finely chopped
1 stick celery with leaves, trimmed and finely chopped
Directions
Spread cheese on one slice of a bread. Combine apple, lemon juice, onions and celery nicely with tuna. Pile the mix on to the bread and relish!
References