Dandelion Greens Health Benefits: Nutritious and Delicious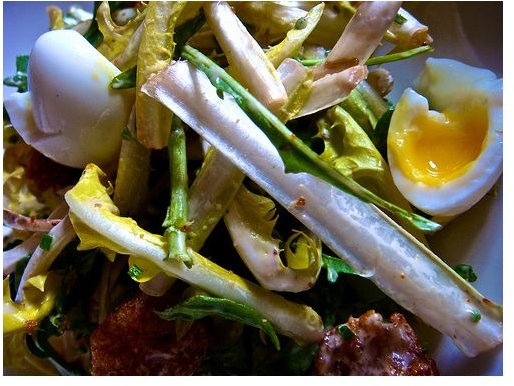 The Dandelion Leaf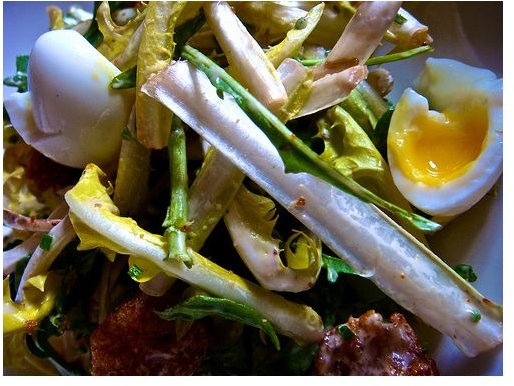 Have you ever enjoyed a salad of fresh dandelion greens with a citrus vinaigrette, or sauteed greens, cooked with garlic and butter? Like mustard greens, kale and other dark leafy greens, dandelion leaves are packed with vitamins and minerals with only a handful of calories per serving. They are also probably growing in your backyard, and as long as they have not been sprayed with chemical pesticides or herbicides, they are completely edible.
From improving digestion to nourishing the body, there are so many dandelion greens health benefits. Slightly bitter and intense, easy to cook with and often free, why not eat dandelion greens?
Vitamins and Minerals
What vitamins and minerals are found in dandelion greens? One cup of fresh, raw leaves, chopped, supplies over 100 percent of the daily requirement for vitamin A, nourishing and improving the skin, boosting immune health and helping to prevent eye disorders. The greens are also high in ascorbic acid, with over one-third of the RDA of vitamin C. Getting plenty of this nutrient is so important for cardiovascular health, disease prevention and tissue repair.
With over 400 micrograms of vitamin K per serving, eating dandelion leaves will supply five times the amount that is needed by the body. Vitamin K is important for varicose veins, for bone formation and for liver health. Dark leafy greens are the best sources of this vitamin. Dandelion greens also have a small amount of the antioxidant nutrient, vitamin E, as well as several of the B vitamins, including thiamin, riboflavin and vitamin B6. The B complex is needed for energy production, metabolism and nervous system well-being.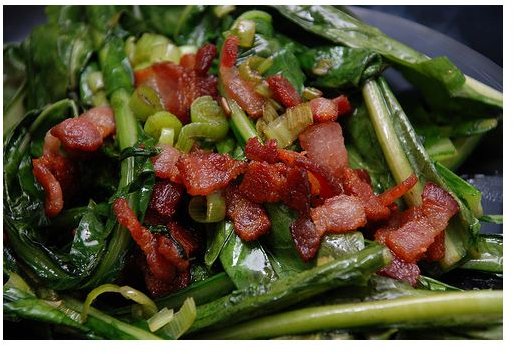 Regularly eating dandelion leaves is also a great way to boost the body's mineral content. They are a good source of both calcium and magnesium, for healthy bones, nerves and heart. These greens also provide a good source of potassium for a normal heart beat, healthy blood pressure and nervous system health.
Improving Digestion
Eat dandelion greens to not only boost nutrition but also to increase nutrient absorption. These greens are a source of fiber, improving digestion and preventing constipation. Eat a green salad every day to promote regularity. A good source of phytosterols, they also help remove unwanted fats from the body, cleansing and helping to lower cholesterol levels.
Serving Ideas
The more you enjoy dandelion greens, the more health benefits. Aside from chopping and adding to salads, how can these nutrient-packed leaved by included in your diet? They can be sauteed with garlic, onions and butter or olive oil, or boiled with a little salt water and drizzled with fresh lemon juice. They can be chopped and added to omelettes, soups and stews. Chop a cup of greens and throw in the blender with a pinch of salt, half a cup of cottage cheese and a quarter cup of sour cream for a nutritious dip.
Dandelion greens are good for you. Pick fresh leaves in the spring or look for some at your local market.
References
Weed, Susan. "Healing Wise." (Ash Tree Publishing, 1989).
Balch, Phyllis A. " Prescription for Nutritional Healing." Fourth Edition (Penguin Books, 2006).
Nutrition Data. Dandelion Greens. https://nutritiondata.self.com/facts/vegetables-and-vegetable-products/2441/2
photo by Simon Dogett/flickr
photo by Kristen Taylor/flickr