Cheap and Nutritious Meals Your Family Will Actually Eat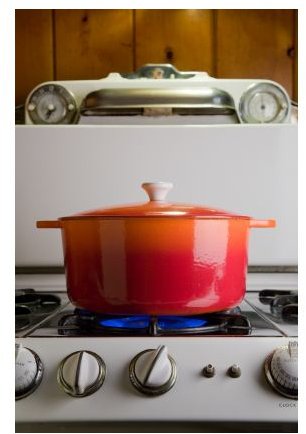 Let's Start With Breakfast
Assuming you're a breakfast eater, this could be your best opportunity for cheap and nutritious meals. Eggs, which are a good source of quality protein, are relatively inexpensive.
If you prefer hot cereal, you're in luck. You can buy whole grains like steel cut oats, quinoa, or brown rice in bulk at your local natural foods store. This saves a lot of money, and you get the benefit of additional servings of whole grains. Since these take longer to cook than the average instant oatmeal, try making them the night before and reheating in the morning. To save time, make a week's worth and store in an airtight container in the refrigerator. Gussy them up anyway you prefer. Try a dash of cinnamon (save money by buying spices in bulk as well), seasonal fresh fruit, or chopped nuts. For an extra jolt of protein, stir in a spoonful of peanut butter.
Another inexpensive, healthy breakfast option is to make your own granola. Buy grains, nuts, and dried fruit in bulk. Cook slowly in a large, cast-iron skillet in the oven with a bit of oil and honey, stirring frequently. Store in an airtight container, and you have something to grab on the run that won't weigh you down or blow your budget like processed cereals.
Do you opt for the breakfast sandwich from the drive-through on the way to work or school? Some of these are fairly inexpensive, but to make them healthier, skip the bacon, sausage, and cheese.
What's For Lunch?
You can easily pay too much for a take-out lunch that's lacking in nutrition. Automatically adding fries or a bag of chips to your sandwich or burger is a nutritional and financial wasteland. Try a salad instead, or add extra veggies to your sandwich or wrap.
Packing a healthy lunch can be done inexpensively. Make a sandwich with dinner leftovers on whole-grain bread; add fresh fruit and vegetables. The good old PB&J is a convenient stand-by, as long as you go light on the peanut butter. Skip the expensive, single-sized processed snacks and make your own by buying healthy snacks in bulk and dividing them up.
Dinnertime
No need to resort to starchy casseroles or endless variations on pasta to make a healthy, inexpensive dinner. Start with quality protein, whether that means lean cuts of meat, soybean products like tofu, or other legumes like chickpeas or black beans.
One trick savvy shoppers use is to buy inexpensive cuts of chicken in bulk, and then separate out and freeze what will not be used immediately. Eat without the skin to save on fat, calories, and cholesterol. Add whole grains like brown rice or whole-grain bread.
If fresh vegetables are not in season (buying local vegetables in season is a good way to save money), try the freezer aisle. Often you can get a deal by buying the larger size of the store brands. Even though they're more convenient, prepped vegetables are more expensive. Are you short on time? It doesn't take very long to turn a head of lettuce into salad or cut up other vegetables. Set aside an hour or so for prep for the week, and enlist the aid of family members.
Another trick is to make your own stock for cooking. It's ridiculously expensive to buy this prepared, and it's often full of chemicals. Simply fill a pot with three or four cups of water, and add a quartered onion, some carrots, a couple of stalks of celery, some grinds of fresh pepper, salt, and whatever other herbs or spices you like. Let it simmer for about 20 minutes, and you're all set to cook the rest of your meal.
Yes, it can be done. You don't have to choose one or the other. With a few simple tricks, you can serve cheap and nutritious meals you and your family will enjoy.
References
Helpguide.org, "Eating Well on the Cheap" https://www.helpguide.org/life/healthy_eating_on_budget.htm
DivineCaroline.com, "The Twenty Healthiest Foods for Under $1" https://www.divinecaroline.com/22177/52070-twenty-healthiest-foods-1
WebMD.com, "Cheap and Healthy: 15 Nutritious Foods for About $2" https://www.webmd.com/food-recipes/features/cheap-healthy-15-nutritious-foods-about-2-dollars