List of Heart Healthy Fish: Find the Best Fish for the Heart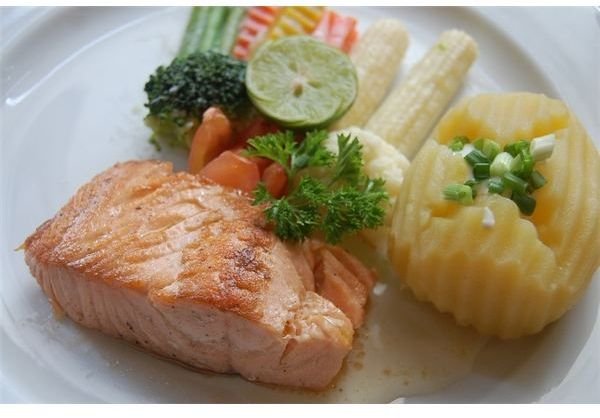 Fish for Heart Health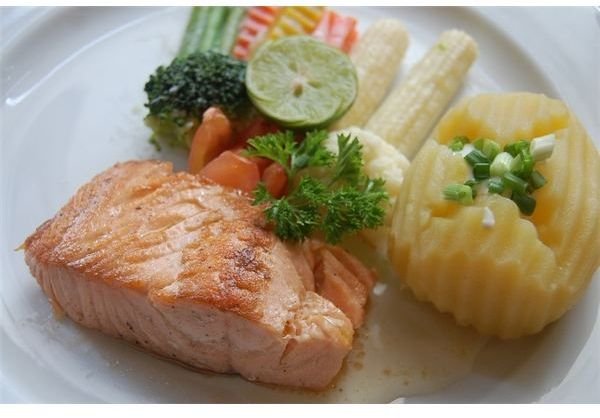 Understanding the list of heart healthy fish below can benefit people with or without cardiovascular diseases. These fish are an excellent source of omega 3 fatty acids, including docosahexaenoic acid (DHA) and eicosapentaenoic acid (EPA). DHA and EPA have been shown to reduce the risk of heart disease. They have anti-clotting and anti-inflammatory properties.
Omega 3 fatty acids can help prevent damage to blood vessels, lower blood pressure and triglyceride levels, and may help decrease "bad" cholesterol levels. These fish are also good sources of niacin, magnesium and potassium. Niacin, or vitamin B3, can help increase "good" cholesterol levels, and magnesium (a natural calcium channel blocker) and potassium help regulate blood pressure.
List of Heart Healthy Fish
Salmon - One half fillet of chinook, raw salmon (198 grams) has 4,637 mg of omega 3, 16.7 mg of niacin (83 percent of the daily value - DV), 188 mg of magnesium (47 percent DV) and 780 mg of potassium (22 percent DV). Salmon is the best fish for the heart.
Herring - One fillet of Pacific, raw herring (184 grams) has 3,473 mg of omega 3, 4 mg of niacin (20 percent DV), 58.9 mg of magnesium (15 percent DV) and 778 mg of potassium (22 percent DV).
Mackerel - One fillet of Atlantic, raw mackerel (112 grams) has 2,991 mg of omega 3, 10.2 mg of niacin (51 percent DV), 85.1 mg of magnesium (21 percent DV) and 352 mg of potassium (10 percent DV).
Tuna - One can of tuna, canned in water (172 grams) has 1,636 mg of omega 3, 10 mg of niacin (50 percent DV), 56.8 mg of magnesium (14 percent DV) and 408 mg of potassium (12 percent DV).
These fish are also an excellent source of protein, are lower in cholesterol and saturated fat than red meats, and contain many other valuable nutrients, including vitamins A, B6 and B12, riboflavin, thiamin, pantothenic acid, iron, calcium, phosphorus, zinc, copper, manganese and selenium. In addition, they are low in sodium, another benefit for heart health.
Keeping Your Fish Healthy
When preparing, bake or broil the fish and do not fry. Do not season with salt. Instead, use sodium-free spices and herbs. Garlic is a wonderful substitute and is also healthy for the heart. When eating canned tuna, add to a salad made of fresh organic vegetables and top with olive oil and an herb vinegar. If you wish to make a tuna sandwich, use whole grain bread, and if you must use mayonnaise, use a low- or fat-free brand without hydrogenated oils. The same goes with tarter sauce. Instead of tarter sauce, squeeze some fresh lemon juice on the fish.
At least two 3-ounce servings are recommended per week. Pregnant women, women who plan on becoming pregnant, and children under the age of 12 years should limit their amount because they are most susceptible to the potential effects of toxins like mercury in fish.
References
Medicine Net: Nutrition Advice You Can Take to Heart - https://www.medicinenet.com/script/main/art.asp?articlekey=55789
American Heart Association: Fish 101 - https://www.heart.org/HEARTORG/GettingHealthy/NutritionCenter/Fish-101_UCM_305986_Article.jsp
Self Nutrition Data - https://nutritiondata.self.com/
Photo Credit