Low Glycemic Desserts: Recipes and Quick Simple Treats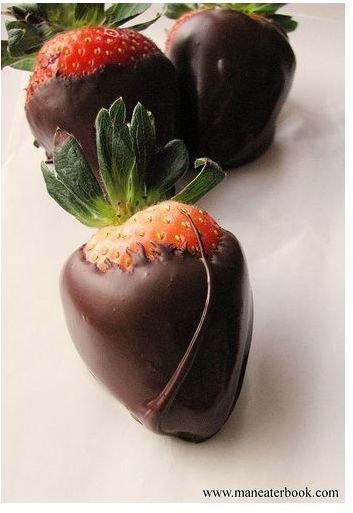 Glycemic Index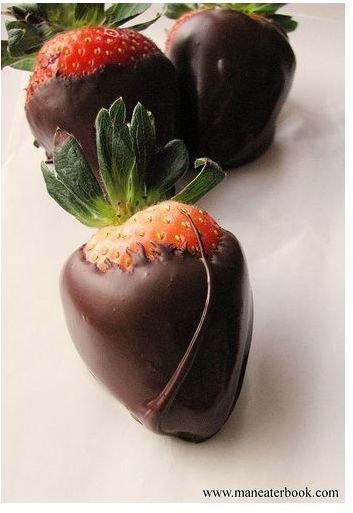 The glycemic index (GI) was originally developed to help diabetics maintain more stable blood glucose levels. However, using this tool can benefit everyone, including those who want to lose weight.
The lower the glycemic number, the slower it is absorbed into the bloodstream. This can help control blood glucose levels, appetite and weight. High glycemic foods cause a rapid rise in blood sugar and then a rise in insulin. This can be problematic for people having trouble regulating blood sugar.
According to Dr. David Ludwig, higher-GI foods can "tend to make you hungry again sooner because they are metabolized quicker than low-GI foods".
A GI score of 0 to 55 is considered low, 56 to 69 is moderate and 70 to 100 is high. If you are looking for delicious treats to eat without causing a rapid rise in blood sugar, try the following low glycemic desserts.
Dessert Recipes
Chocolate No Bake Cookies
In a medium saucepan, add 1/2 cup of milk, 1/4 cup of butter, 1-1/3 cups of fructose and 1/2 cup of cocoa powder, stir and bring to a boil. Once it reaches a rolling boil, let it boil for one minute. Remove from heat, add 3 cups of quick oats, 1/2 cup of natural peanut butter and 1 teaspoon of vanilla extract and stir. Place teaspoon size cookies on a cookie sheet covered with wax paper and place in the refrigerator to cool. Makes about 3 dozen cookies.
Cheesecake
Preheat the oven to 350° F. Beat 16 ounces of softened cream cheese until fluffy. Blend in 1/2 cup of fructose and 1 teaspoon of vanilla. Add 2 eggs, one at a time, and beat thoroughly until smooth. Pour the mixture into a Special K pie shell (see recipe below) and bake for about 50 minutes. After it cools, refrigerate for several hours. Serves 6 to 8 people.
To make the Special K pie crust, preheat the oven to 350° F. Place 3 cups of Special K cereal in a plastic bag and seal the bag. Crush the cereal using a rolling pin. Pour the cereal crumbs into a medium bowl and stir in 1/2 teaspoon of cinnamon and 2 tablespoons of fructose. Pour in 4 tablespoons of melted butter and stir with a fork. Gently press the mixture into a pie dish and bake for 5 to 7 minutes.
Eggnog Pudding
In a medium bowl, stir 2 cups of cold milk, 1/2 teaspoon of ground nutmeg and 1/4 teaspoon of rum extract. Add 1 small box of instant vanilla pudding mix (regular or sugar-free) and beat for two minutes. Pour the mixture into individual serving dishes, garnish with nutmeg if desired and chill. Makes four 1/2 cup servings.
Quick and Simple Low Glycemic Desserts
Plain, nonfat, unsweetened yogurt topped with fresh low-glycemic fruits such as cherries, apples, pears, peaches, grapes, bananas and strawberries
Dark chocolate (70 percent cocoa)
M & Ms with peanuts
Snickers bar
Chocolate covered almonds
Chocolate covered strawberries
Low fat ice cream, sugar-free pudding or jello layered with fruit
Oatmeal cookies with low-fat milk
Natural applesauce with some light whipped topping
References
WebMD: The Glycemic Index Diet (Low Glycemic Diet) - https://www.webmd.com/diet/features/glycemic-index-diet
Natural Health DOC (Dr. Linda Hadley, N.D., D.Sc., Ph.D.) - https://www.naturalhealthdoc.net/health-questions-health-information-low_glycemic_recipes.htm
USANA Health Sciences: Low-Glycemic Meals & Snacks - https://products.usana.com/en/products/us/macros/reset/glycemic.shtml
Photo Credit
Photo by Man Eater Book (CC/Flickr)