Healthy Superbowl Snack Ideas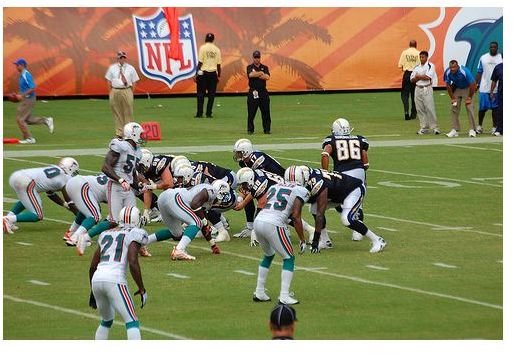 There's so much food at a Superbowl party, it makes sense to offer some healthier alternatives. Try these innovative Superbowl snack ideas to lighten up old favorites and discover some new ones.
Relishes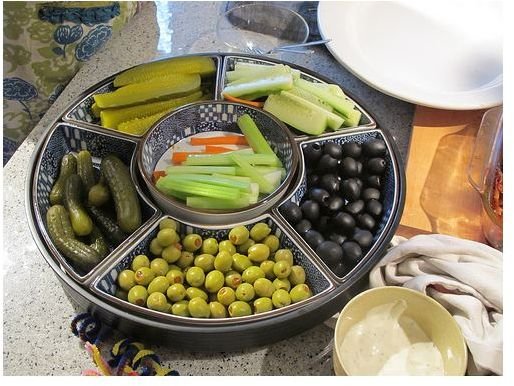 Even if you have some not-so-healthy snacks at your Superbowl party, setting up a relish tray of veggies and/or fruit can help balance things out. Offer a variety of fresh cut vegetables and a healthy dip like hummus, fat-free ranch dressing, yogurt-dill dip or salsa. Or make fruit kabobs by loading chunks of fruit onto bamboo skewers, and serve with vanilla yogurt to dip in.
Dips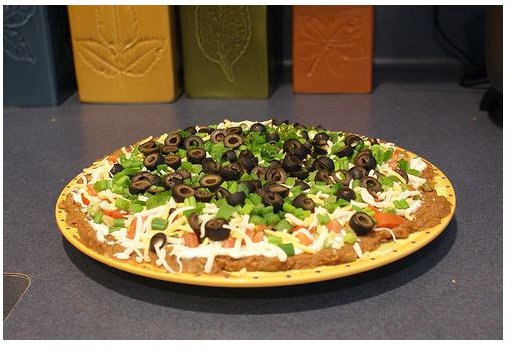 Speaking of dips, here are some more ideas:
Guacamole – Always a healthy choice, in spite of the fat. Avocados are super healthy. Here's a great, healthy guacamole recipe.
White bean dip – Creamy mashed white beans with roasted garlic makes a satisfying, low-cal, healthy dip.
Cheesy black bean dip – Microwave together 1 can of black beans, 1 cup of low fat monterey jack cheese, and a can of diced tomatoed and green chiles for a healthy variation on the classic.
7-layer dip – Make the old standby 7-layer dip more healthy by using vegetarian, fat free refried beans, fat free sour cream, low sodium taco seasoning, and 2 percent shredded cheddar in your favorite recipe.
Pizza
We've got all sorts of healthy snack ideas here for pizza. If your group wants big, regular slices, make a pizza on a ready-made whole wheat crust. If you want appetizer-sized single-serving pizzas, use mini whole wheat pitas, regular sized whole wheat pitas cut in half, or whole wheat English muffins.
Great healthy toppings for Superbowl party pizzas are pizza sauce or extra-virgin olive oil (the oil is super healthy but watch the calories), skim mozzarella cheese, freshly grated parmesan cheese, turkey pepperoni or cooked ground turkey, olives, red and green bell peppers, fresh tomatoes (if in season where you live), onions, baked seasoned tofu bits, pineapple, or vegetarian burger or sausage crumbles.
Make These Superbowl Snack Favorites Healthier
---
![3016337008 52f1e2e209](https://img.bhs4.com/93/b/93b497f9843b4e8e0df91202c4f5c0dd68d995d5_large.jpg)

Wings** – Try baked hot wings, or even better, ditch the wings altogether. Grill strips of chicken breast seasoned with Cajun spice blend, and toss them in wing sauce.

Potato skins – Top them with grilled veggies instead of the bacon, sour cream and cheese.
Hot dogs – Vegetarian hot dogs taste just like the real thing. Just don't bother grilling them because it doesn't do a thing for them — they taste just as wonderful when briefly heated in water.
Popcorn – Popcorn satisfies those munching cravings, and when you air pop it in the microwave it's healthy and easy. Put one-quarter cup of unpopped kernels in a brown paper lunch bag. Fold the top down several times, and microwave for 2 to 2-1/2 minutes. Listen closely for the popping to slow — when the sounds slow to every second or so, stop the microwave. Toss with regular or seasoned salt, a salt-free herb and spice mix, or nutritional yeast.
Try light beer.
Serve baked tortilla and potato chips. Try baked pita chips.
Use these innovative tips for Superbowl snack ideas to have a lighter, healthier Superbowl party. Your guests will either never know the difference, or they will thank you!
References
Super Healthy Snacks for Super Bowl: https://www.fshn.hs.iastate.edu/nutritionclinic/handouts/Super_Healthy_Snacks.pdf
Safe and Healthy Super Bowl Celebration: https://www.cdc.gov/men/superbowl/index.htm
Images: